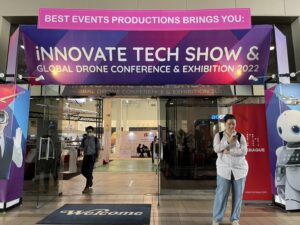 The iNNOVATE TECHSHOW 2022, was held at the MATRADE Convention Center from the 19th to the 21st of October. It was an exhibition of various southeast Asian companies to showcase their tried-and-true digital transformation solution through automation, robotics, and AI machine learning.
As part of the Malaysia-Japan Economic Association (MAJECA), our organization LaLoka Labs got the opportunity to attend the event and showcase our innovations. The innovation that we mainly featured in the event was Kafkai, our AI content generator along with GetOTP, our multi-channel OTP verification API.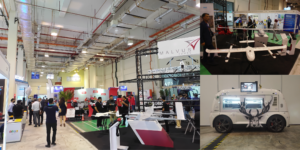 This was my first time attending any tech show, and it was surreal. I have never seen so much amazing hi-tech hardware in a single place at once.
There were various types of drones and robots with the potential to solve different types of problems.
But it was the first day of the show, so I had to control my urge to have a look around to know more about these products and focused on setting up our booth.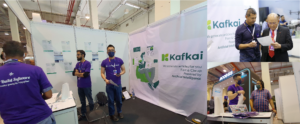 The organizers Bestevents gave us a nice corner booth. After setting it up, we started attending to guests. At first, I felt a bit out of place. Because all the booths around us were mostly showcasing hardware.
But as time went by, I started noticing genuine interest from the guests to learn more about our product. I had a realization that Kafkai is also a robot, sure it can not fly or walk like other exhibits but it will provide you with a solution to a unique problem, and the cool thing is you can interact with this "robot" just from your browser.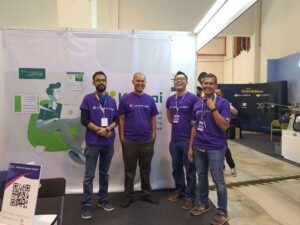 At night, the organizers and the Open University Malaysia hosted a networking dinner for us at Majapahit, in the nice neighborhood of Mont Kiara, KL. The food was great and we got to mingle with a lot of people from the industry.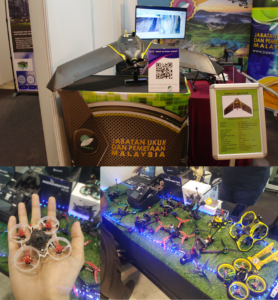 On the next day, I decided to visit different booths and learn more about their innovation.
iNNOVATE tech show was also a platform to host the Annual Drone Conference. So most of the booths were exhibiting drones. Although LaLoka Labs is not related to drone tech, we appreciate innovation and technology to make people's lives better.
It was surprising to see how fast drone technology is evolving. There were so many practical and innovative applications of drones that it would be a crime not to mention some of them.
The first innovation that really got my attention was called "Drone in the box" which was offered by AVION DRONE. They allow you to store your drone in a box in a remote location and use that to inspect your asset (factory, network tower) as well as surveillance. The drones were programmed to automatically take off and land from a small box, recharge, and refuel.
They could also do this from moving vehicles. The drones were hybrid which means they could use both electric and fossil fuel power to operate. It seems to be the industry standard for practical drones.
Another organization I want to mention is LOOKA, which was an Unmanned Traffic Management System where all unmanned drones are going to be registered, monitored, and notified. This technology will open the door for a lot of newer applications like fast parcel or food delivery services.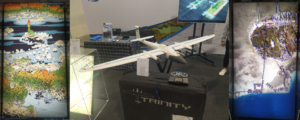 AECA Solutions offers a highly sophisticated drone called Trinity and this drone was fascinating. It uses high-resolution cameras and high-tech sensors like LIDAR, Infrared, and RGB to survey a huge area from a high altitude. By using this drone we can get information like plant health for precision agriculture, environmental monitoring, mobile mapping, security and surveillance. This was really eye-opening. 
Major multinational companies like AirAsia and DJI also showcased their innovations. AirAsia was partnered up with Swoop Aero, which has been using drones to transport care packages in different regions of Africa.
They have also used drones for transporting test samples and vaccines in Australia during the time of the COVID pandemic. DJI has been making agricultural drones for farming. Both of these companies were offering drone pilot training programs as well.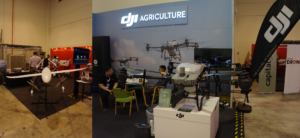 Other than drones, there were some other great innovations like KommuAssist. KommuAssist is developed by Kommu and offers a plug-and-play box that can turn any vehicle into autonomous. They trained their AI just by making it watch through countless onboard driving videos. 
It was a great experience. I am really glad that iNNOVATE was my first tech show. I am really looking forward to attending their next addition.