EuroPython 2022 is therefore my first time attending an in-person event for a while.
Because of the pandemic, almost all conferences shifted to online for the past few years.
Apparently everyone misses the opportunity to meet in person. Even the jumbotron says that.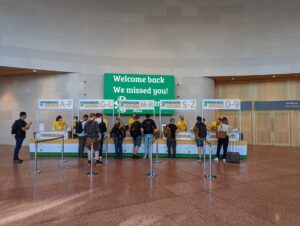 I reached the Convention Center Dublin (the CCD) early to grab my name tag.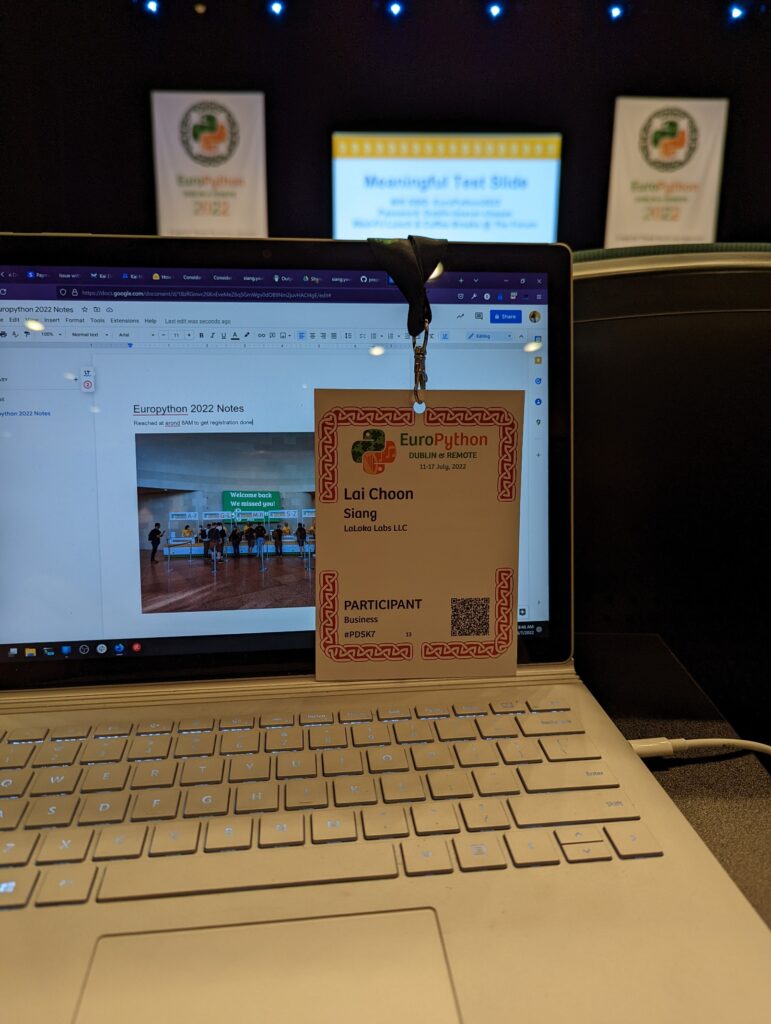 And this is how the auditorium looks like.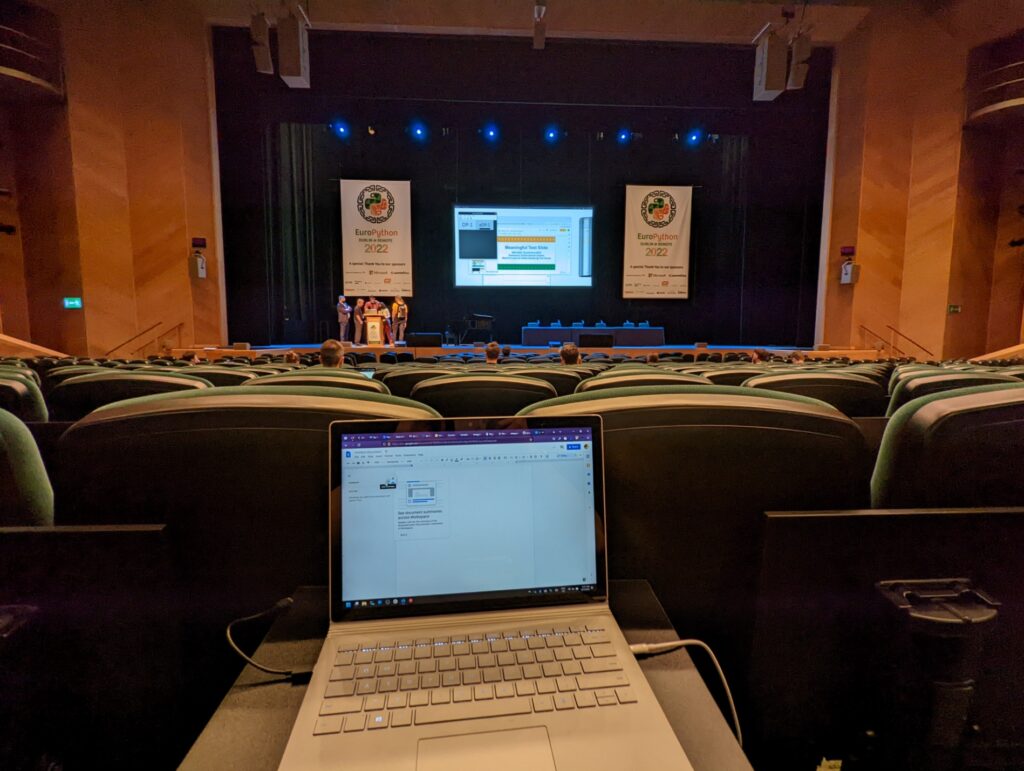 Coincidentally, the James Webb Space Telescope project just released some photos they captured a couple of days before the conference started. 
One of the engineers working in the project, Dr. Patrick Kavanagh was invited to present a talk on the tech stack and architecture. While I don't understand much about it, it was still an eye-opening experience. 
This is also why I enjoy coming to a conference, to explore how other people do their jobs in their own fields.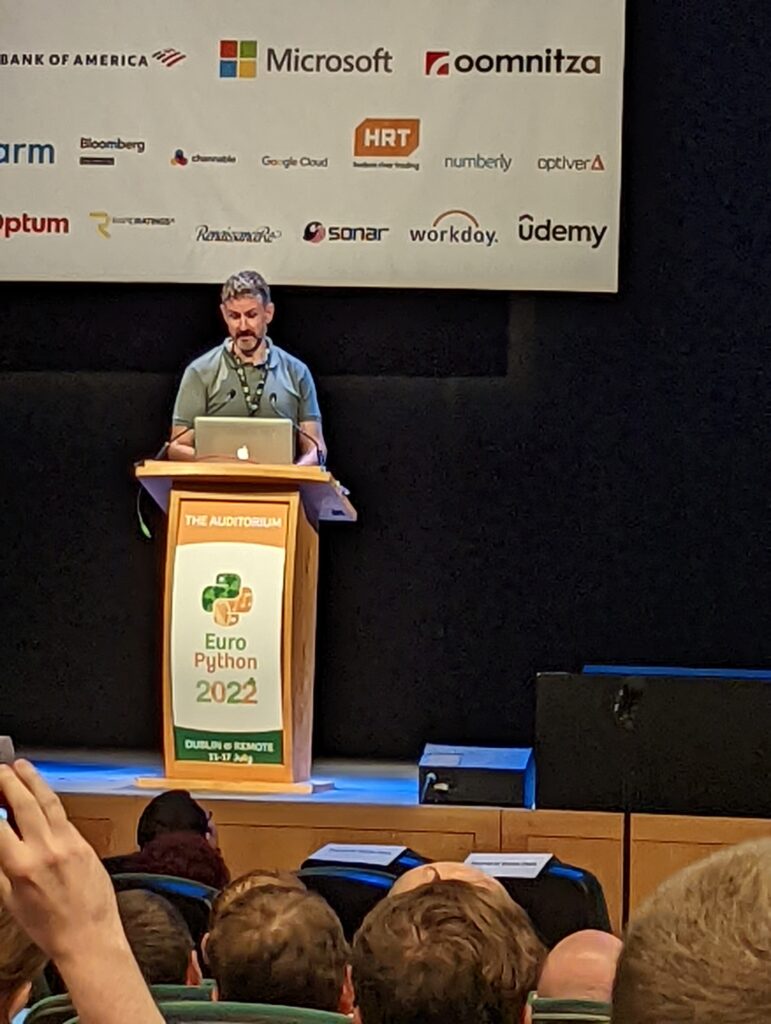 Another talk I attended that day was delivered by Nicholas H.Tollervey, titled Music and Code. 
He made some analogies comparing the experience of learning to play music (alongside the theory) and learning to code. I find this talk insightful as it is something I have been thinking about recently. I had the opportunity to get to do some teaching in recent years, and it does make me wonder how to best teach a skill.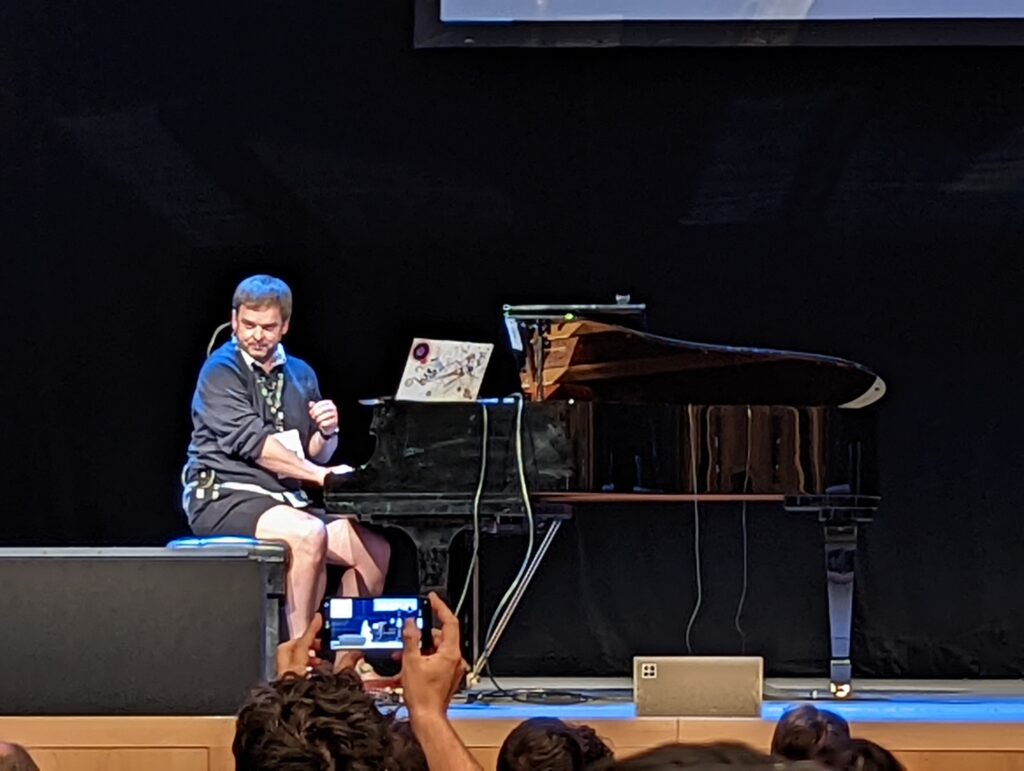 Not only that, but I also ended up joining the sprint/hackathon led by Tollervey during the weekend to understand more about the mu-editor project. It was a fun and good opportunity to work with other people from different cultural backgrounds. 
I would also like to thank Mr. Tim Golden (tjguk) who gave me some help when i was struggling to get my development environment to work.
The closing keynote was more like an alarm call, titled Dodging AI Dystopia: you can't save the world alone, delivered by Dr. Nakeema Stefflbauer. 
In a nutshell, it was a call for tighter restriction or an ethics code for AI powered systems that aids decision-making. One of the potential problems that she raised regarding training new models based on past records, is how it can perpetuate the bias towards underrepresented and minority groups. The same kind of message also carried on in the panel discussion on the second day.
The panel discussion that happened in the second day, titled Diversity & Inclusion in the Python Community Panel, was led by Tereza Iofciu, Marlene Mhangami, Nabanita Roy, Iqbal Abdullah (CEO of LaLoka Labs), with Naomi Ceder serves as the host.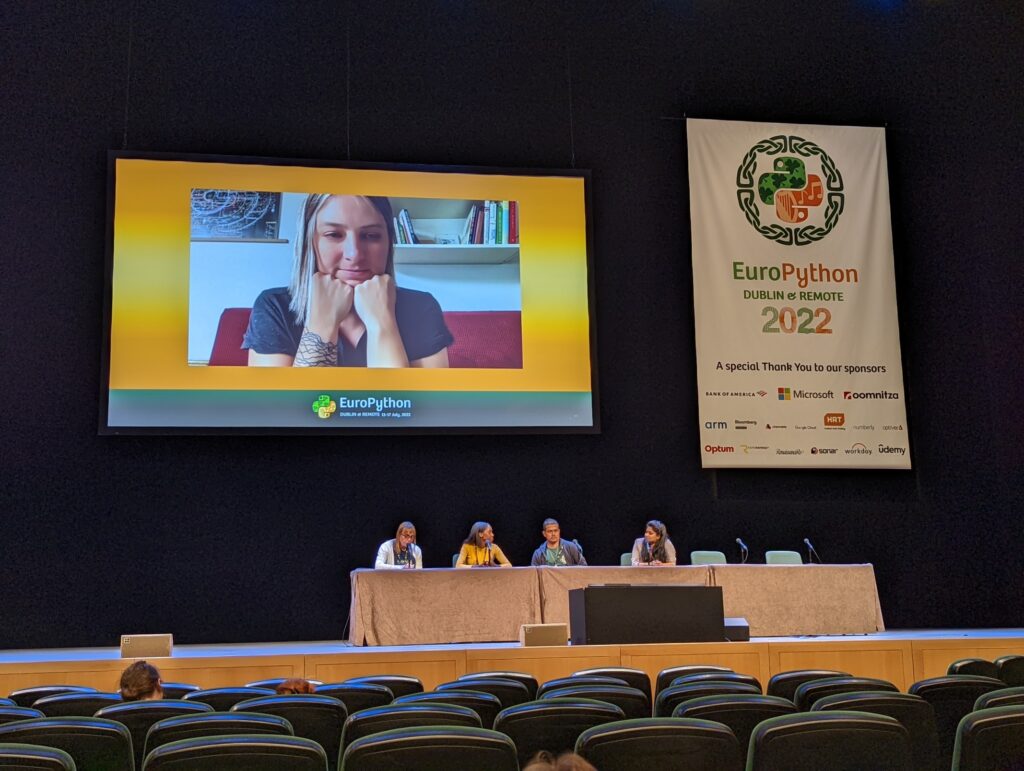 Most of the discussion was centered around language barrier, and the lack of diversity in the PSF community board.
Efforts are still being made in this space, like documentations being actively translated by the community. This allows non-English speakers to have the opportunity to learn about Python, and eventually participate in the development, or community outreach.
However, on the other hand, as a user of the language, which is also part of the global community of users, we aren't necessarily aware that we do have a voice. As a result, the diversity of the community in terms of cultural backgrounds, ethnicity, gender, etc. is not reflected in the PSF's board of directors. 
Our CEO Iqbal ended the panel with a call, alongside other panelists, to sign up as a PSF member, start casting votes, and also start working on organizing meetups and conferences in one's local community. 
He also finds getting people to share their knowledge in languages they are comfortable with is a very rewarding and powerful experience.
One argument I find interesting regarding low participation from women is the lack of role models in the space. Panelist Nabanita Roy argued that having one inspires young women to realize they can be as successful in the career as their role models. The panel discussion was rather interesting, unfortunately it didn't garner much attention.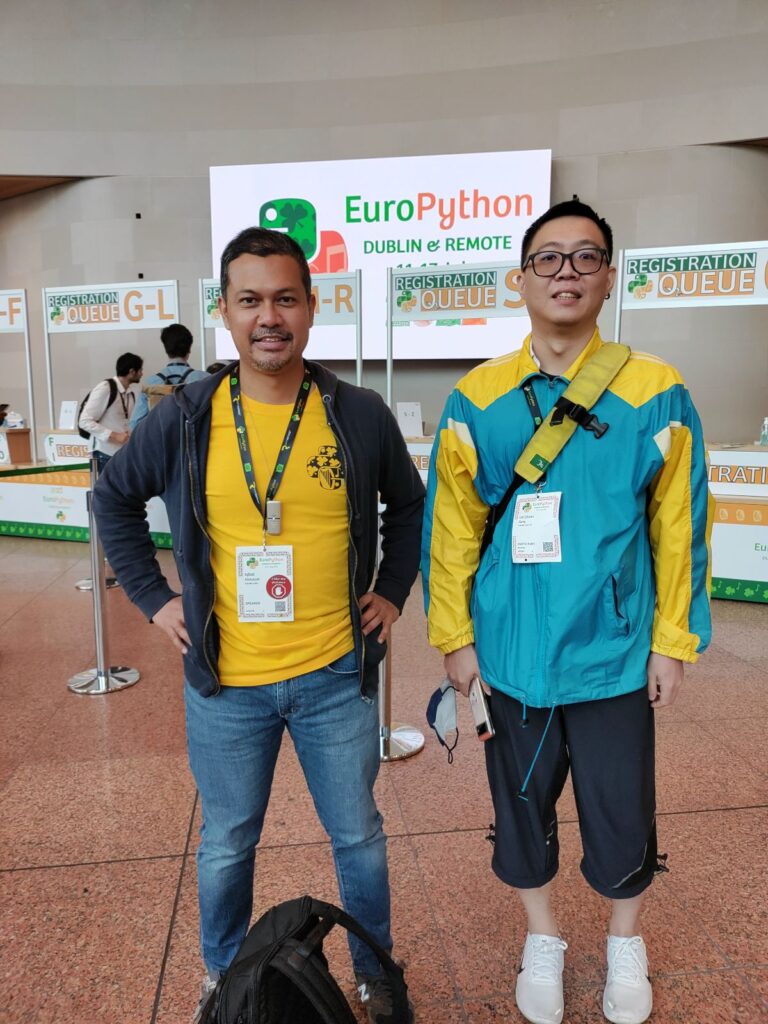 Iqbal dragged me for a team photo together towards the end of day 2.
On the last day of the conference, I attended a talk titled "What transitioning from male to female taught me about leadership" by Ivett Ördög. It was really an insightful look into how they make a decision in general, through the journey of gender transitioning.
I wholeheartedly agree that "making a bad decision is better than having no decision at all", and also on how actions defined our values.
Out of curiosity, I also attended an open space session. It was more like a discussion and /sharing session led by Sebastian Witowski. 
While I don't normally get excited and passionate about tools, it was a fruitful session. I got to know some new tools to get things done. It also provided me an opportunity to see how people do their work in the field.
That basically concluded my thoughts and experience throughout EuroPython 2022. I would like to thank the team for the opportunity, especially to the CEO Iqbal for providing much assistance throughout the journey.