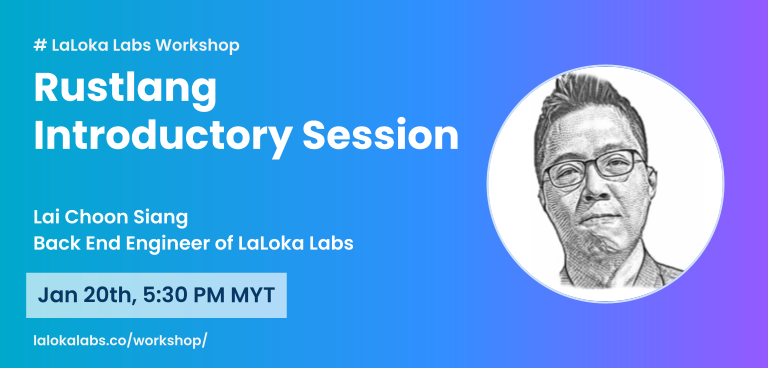 Rustlang Introductory Session
Rustlang is an emerging system programming language with a great emphasis on safety. We are conducting an introductory session for people who are interested to start learning the language. Choon-Siang Lai, our software engineer at Laloka Labs, will be delivering the online workshop.
Objectives
One will have a chance to learn about the language and start solving simple programming puzzles with it.
Pre-requisites
The workshop is open for everyone, some prior programming experience is good, but not essential.
About the speaker
Choon-Siang Lai is a software engineer at Laloka Labs. He previously worked mostly in data processing and analytic projects. Siang is interested in Machine Learning and Functional Programming. In his free time he loves learning new things and writing stories.
LaLoka Labs is a company building software to save people time, money, and make them happier human beings. Using technology to come up with solutions that give people more autonomy. We aim to help people be more productive, get things done, so that they can go enjoy their lives. Check Laloka Labs website for more: https://lalokalabs.co/
---
Recording
---
Registration closed