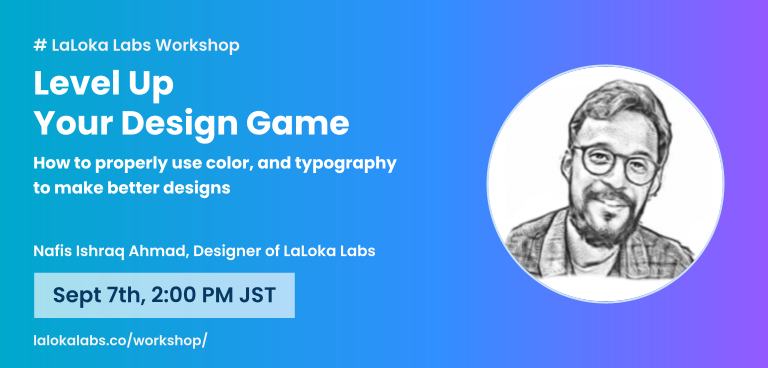 Level Up Your Design Game
Designing might seem intimidating. But by learning some basic fundamentals of color, basic principles of typography, and avoiding some simple mistakes you can improve your designing skill in no time.
Objectives
To understand the design process better and improve skill level.
Prerequisites
None
About the speaker
Nafis Ishraq: Obsessed with both physical and digital product design. Previously worked as a visual designer with a focus on creating brand identity. Now bringing in all the knowledge and skills to design functional and meaningful user experiences to make people's lives better. Loves to learn and discuss design styles and visual arts.
LaLoka Labs is a company building software to save people time, money, and make them happier human beings. Using technology to come up with solutions that give people more autonomy. To help people be more productive, get things done, and go enjoy their lives. Check LaLoka Labs website for more: https://lalokalabs.co/
---
Registration closed