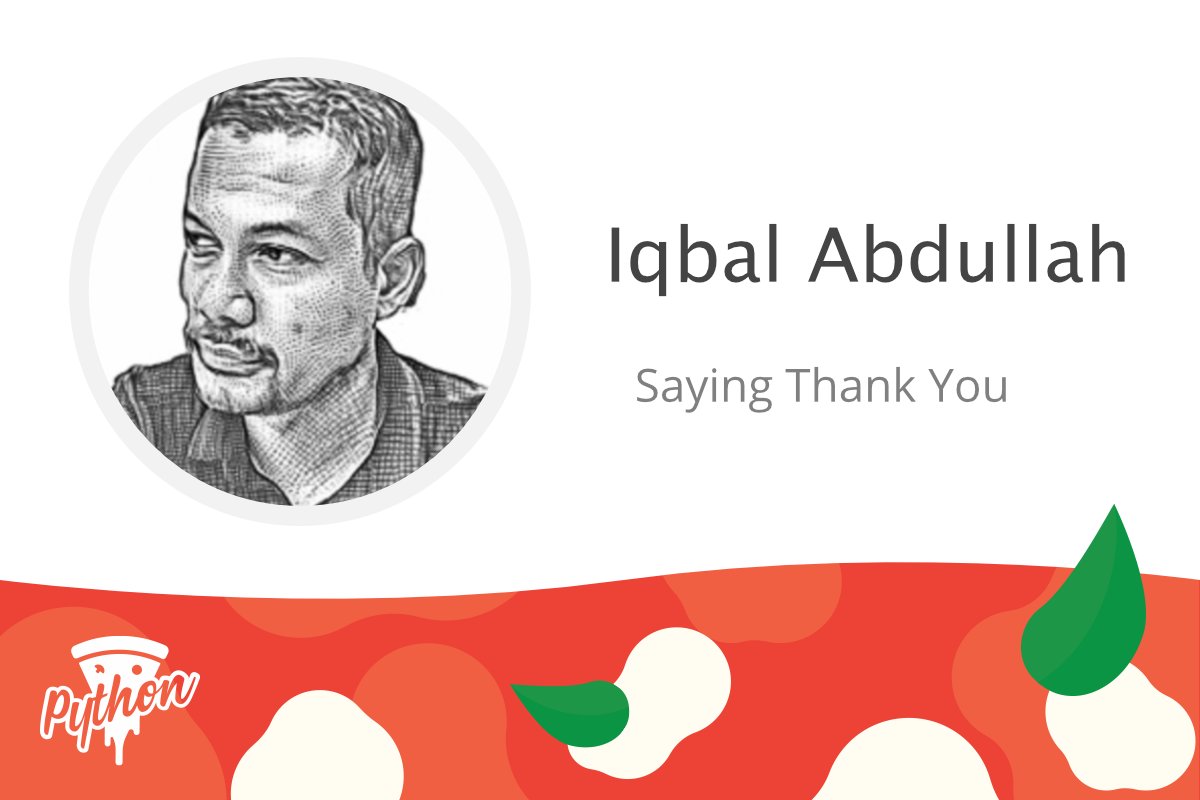 Keynote for Python Pizza Hamburg
Our CEO Iqbal Abdullah will be a keynoting for Python Pizza Hamburg this weekend. The title of his talk is "Saying Thank You".
Talks will be streamed to Youtube.
What is Python Pizza?
As taken from the Python Pizza's website:
Python Pizza is a micro conference organized by the Hamburg Python Pizza Community.. and it all started with the Python Pizza Naples! We bring the Python Community together for some amazing original Pizza™ and Python Talks.
You can also follow Python Pizza on their Twitter page.
LaLoka Labs and The Community
Since over a decade ago, we at LaLoka Labs have been actively participating in the open-source and especially the Python community all over the world as volunteers, sponsors and speakers. We're happy and honoured to be still be able to contribute in any small way we can.