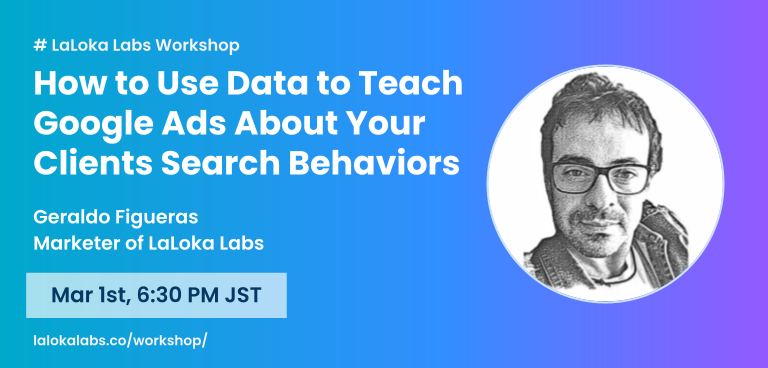 Using Data to Teach Google Ads About Your Clients Behaviors
Google Ads is an online advertising platform developed by Google, where advertisers bid to display brief advertisements, service offerings, product listings, or videos to web users. In this online workshop, Geraldo will show how to interpret the data provided by Google and other tools so you can understand what your clients are doing.
Objectives
Better understand how much you can adjust your campaigns with a bit of data analysis
Pre requisites
Basic knowledge of Google Ads dashboard
About the speaker
Geraldo Figueras: Major in Marketing. Previously worked developing communication and marketing campaigns focused on content production. Loves creativity and to always balance style with function.
LaLoka Labs is a company building software to save people time, money, and make them happier human beings. Using technology to come up with solutions that give people more autonomy. To help people be more productive, get things done, and go enjoy their lives. Check LaLoka Labs website for more: https://lalokalabs.co/
---
Recording
---
Registration closed