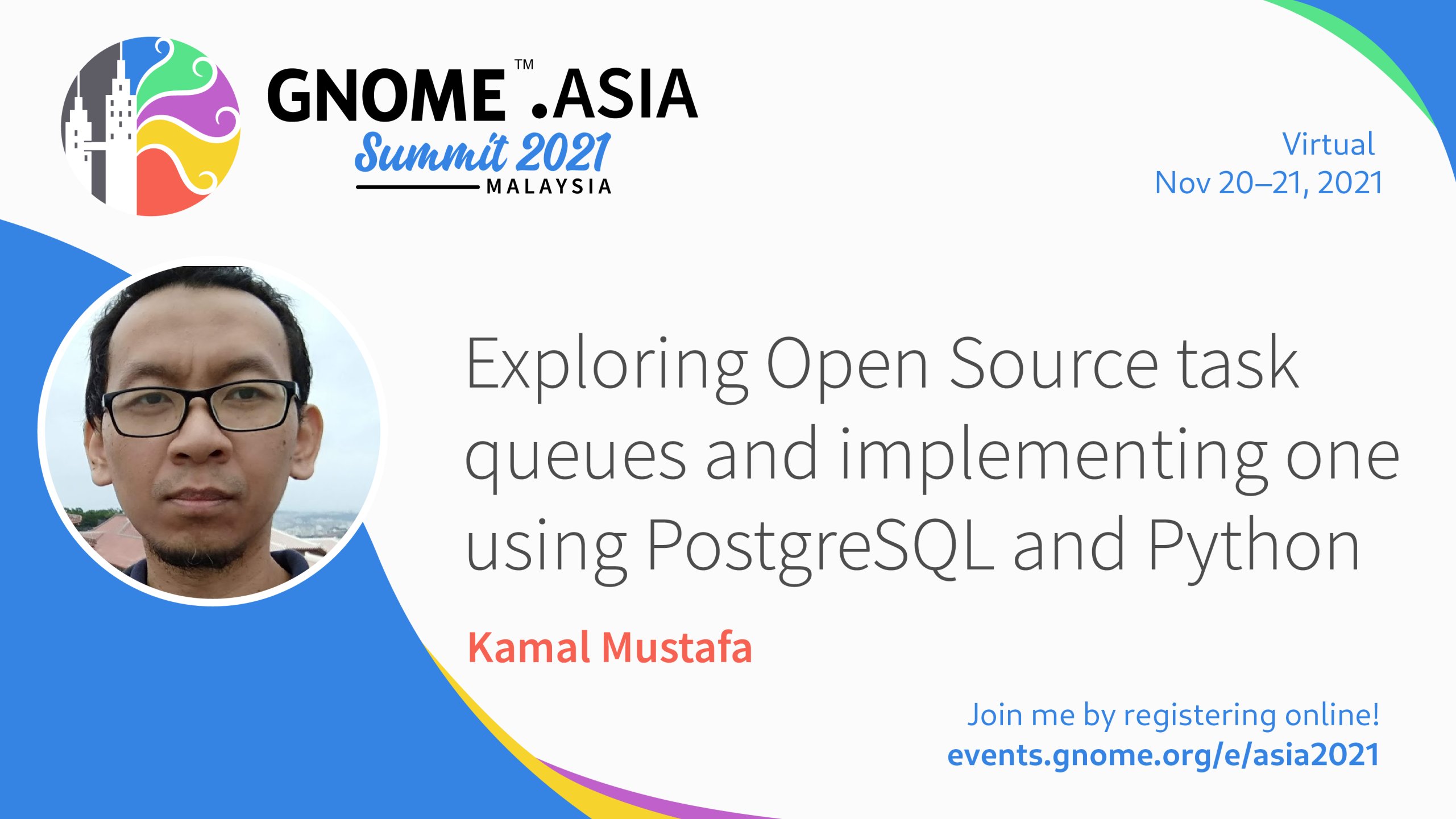 GNOME ASIA Summit 2021
Our CTO Kamal Mustafa will speak about Task Queue, Python and PostgreSql at Gnome Asia Summit this Nov 20th.
Task queue is an important part of web application as it allow executing long running task without affecting user's request and response flow.
Through out this talk, Kamal Mustafa will present an overview of some open source task queues libraries and project commonly used by developers and also share our experience in building our own task queue using PostgreSQL and Python.
---
Recording