I was invited to speak at PyCon MEA 2023 in Dubai in October. This is the second edition of PyCon MEA, which was first held in Dubai in 2022. The venue for the conference was the same as before which was at the Dubai World Trade Center.
Co-located with GITEX
PyCon MEA is part of the Global DevSlam tradeshow and conference co-located with GITEX (Gulf Information Technology Exhibition) Global exhibition.
GITEX is an exhibition that has been going around since 1981 and is perhaps the largest in this part of the region. With PyCon MEA being part of this, it might just make it the largest PyCon I have ever been to.
The event venue was huge. Getting from the World Trade Center Metro station to the DevSlam stage might easily be a one-kilometre walk. If you're not paying attention to where you're going, you might just get lost in between the booths not knowing which hall you're currently in and go around in circles.
Meeting old and new friends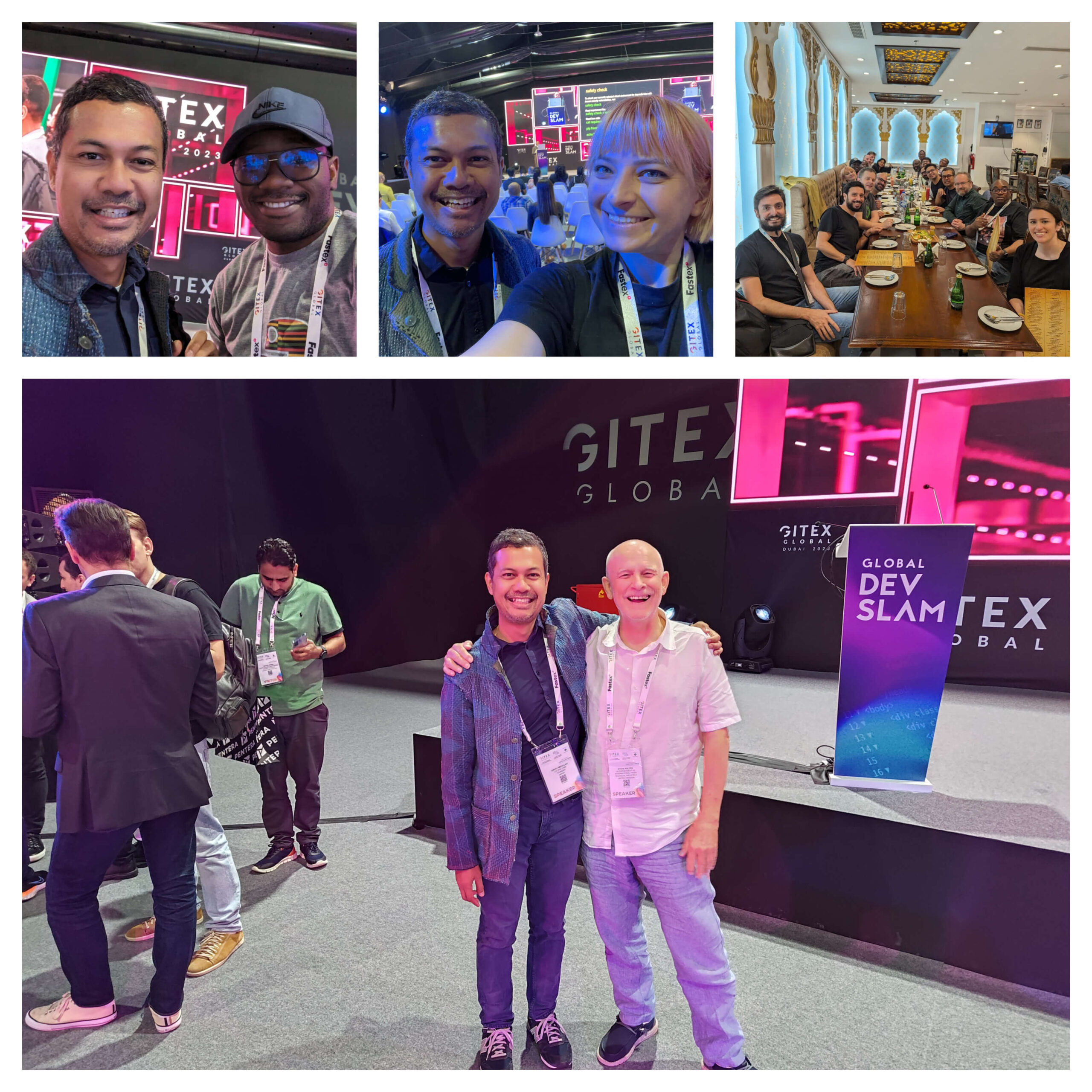 It was also a good opportunity to meet people in real life. Other than Marc and David who I work closely as part of the PSF Trademarks Workgroup, I also managed to finally meet with Tereza and Mannie who alongside with me help out within the Diversity and Inclusion Workgroup. We've had meetings online for the past three years but this is the first time we're meeting in person.
But it was a real treat to meet with Steve again. My journey with working with the Python community started with me attending PyCon APAC 2010 in Singapore where he keynoted, and it was a real pleasure to meet him again after all these years.
One of the more enjoyable talked I had during this PyCon was the one done by Uche Ogbuji, a Pythonista who is also a poet, a novelist and rapped on stage. You can also read his notes on his experience attending PyCon MEA 2023.
My talk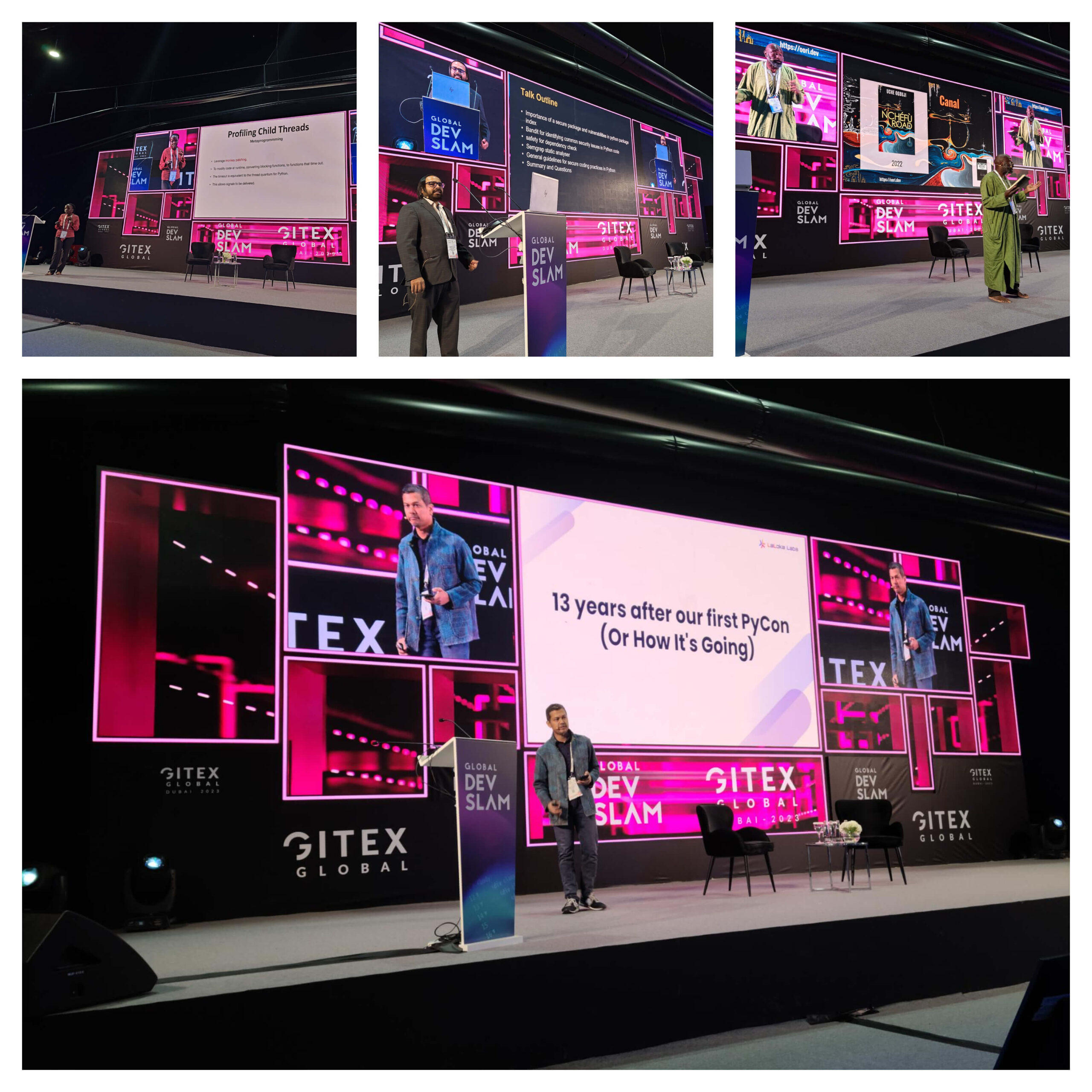 The title of my talk was "Changing the world, one PyCon at a time". It was loosely based on a blog post that I wrote in 2017 with the same title.
For this talk, I've added a lot of pictures I've taken while attending the PyCons around the East and South East Asia regions. I've also added more insights on what it means to have community events and conferences to foster inclusivity, not only between the different types of people but also between disparity in opportunities due to economic class and the different languages that people communicate with.
I hope to inspire and give new ideas to community organizers who are looking to have more impact on their community through their work.
Thank you
Alf shokr to PyCon MEA for having the grand conference and also to Marc and David for inviting me to give the talk. It was also a wonderful experience to meet my fellow "nakama" in person after years of being apart due to the pandemic.
Until the next time we're in the same town, take care and may peace be upon you.