LaLoka Labs LLC, which develops and operates kafkai.com, a content generation service powered by machine learning has been granted patent No. 7216441 by the Japan Patent Office on January 24, 2023.
This patent is used by LaLoka Labs OÜ for its GetOTP SaaS product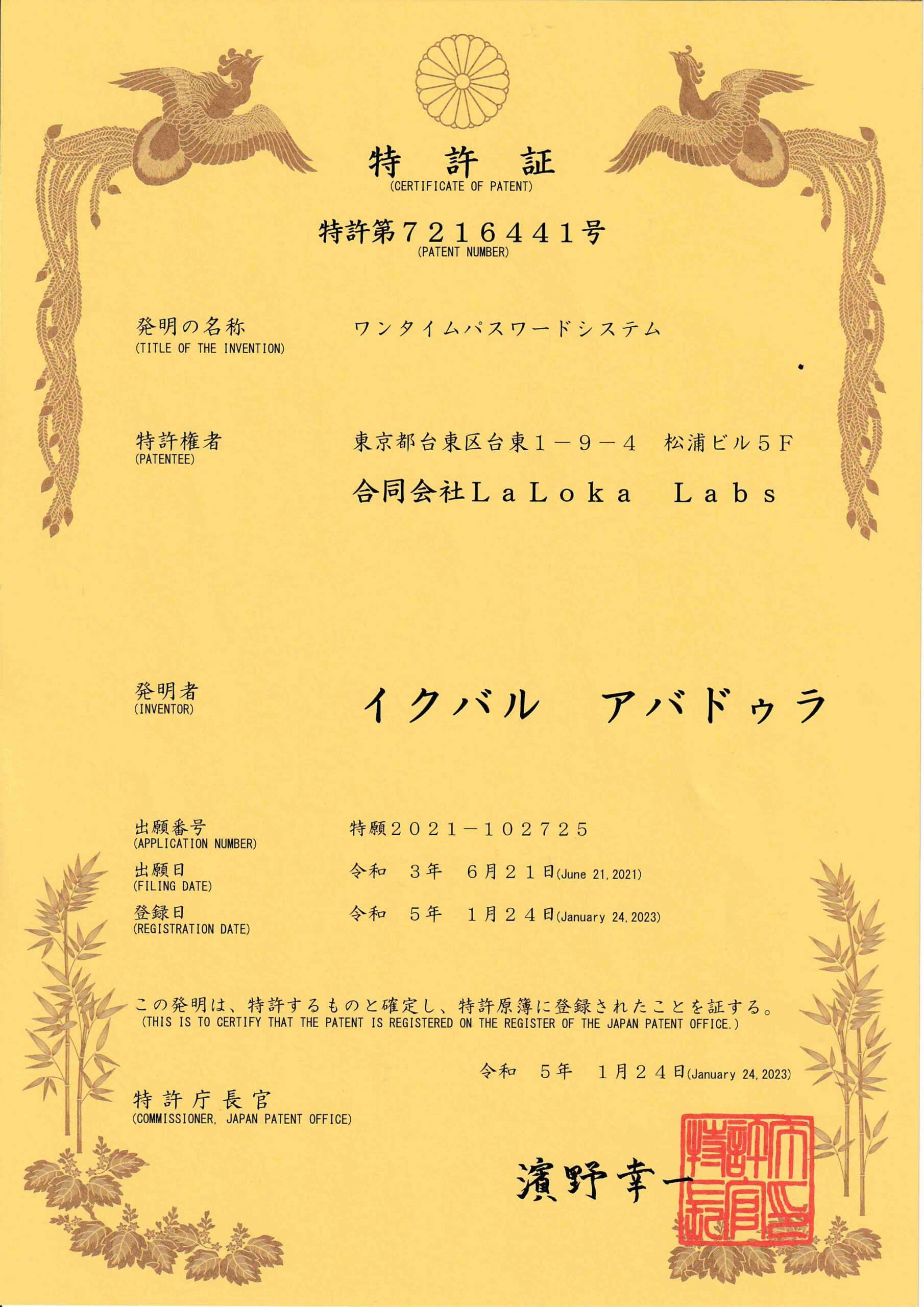 The patent system that protects technology is an "intellectual property right." The Patent Office protects ideas and inventions created by technology development, which is useful in the world as property.
While the patent system allows inventors to monopolize inventions, it is a system that promotes new technological development with hints as it publishes its invention instead. Indeed, it can be said that the patent system is one of the pillars supporting Japan's economic growth.
We will continue to grow to be a company that solves the problems that our customers have, so we thank you for your continued support.