I was traveling around western Kyushu in May 2022, and on the way I was staying in Unzen when I came across a flyer advertising an open co-working space.
We've been working remotely since 2007, so the opportunity to get to know each other and keep everyone motivated is invaluable. No matter how much you say you're going to have meetings online, people actually meet and talk to each other, and doing things together with their peers is the quickest and most effective way to build trust.
That's why I'm always on the lookout for places where I can do training camps and training. Unzen is a charming hot spring town and full of nature, so if you find out there are coworking spaces here you should definitely go see them.
Co-working space in Japan's oldest national park, Unzen
The co-working space is called Co-working space H.U.B Unzen.
And this is how it looks like: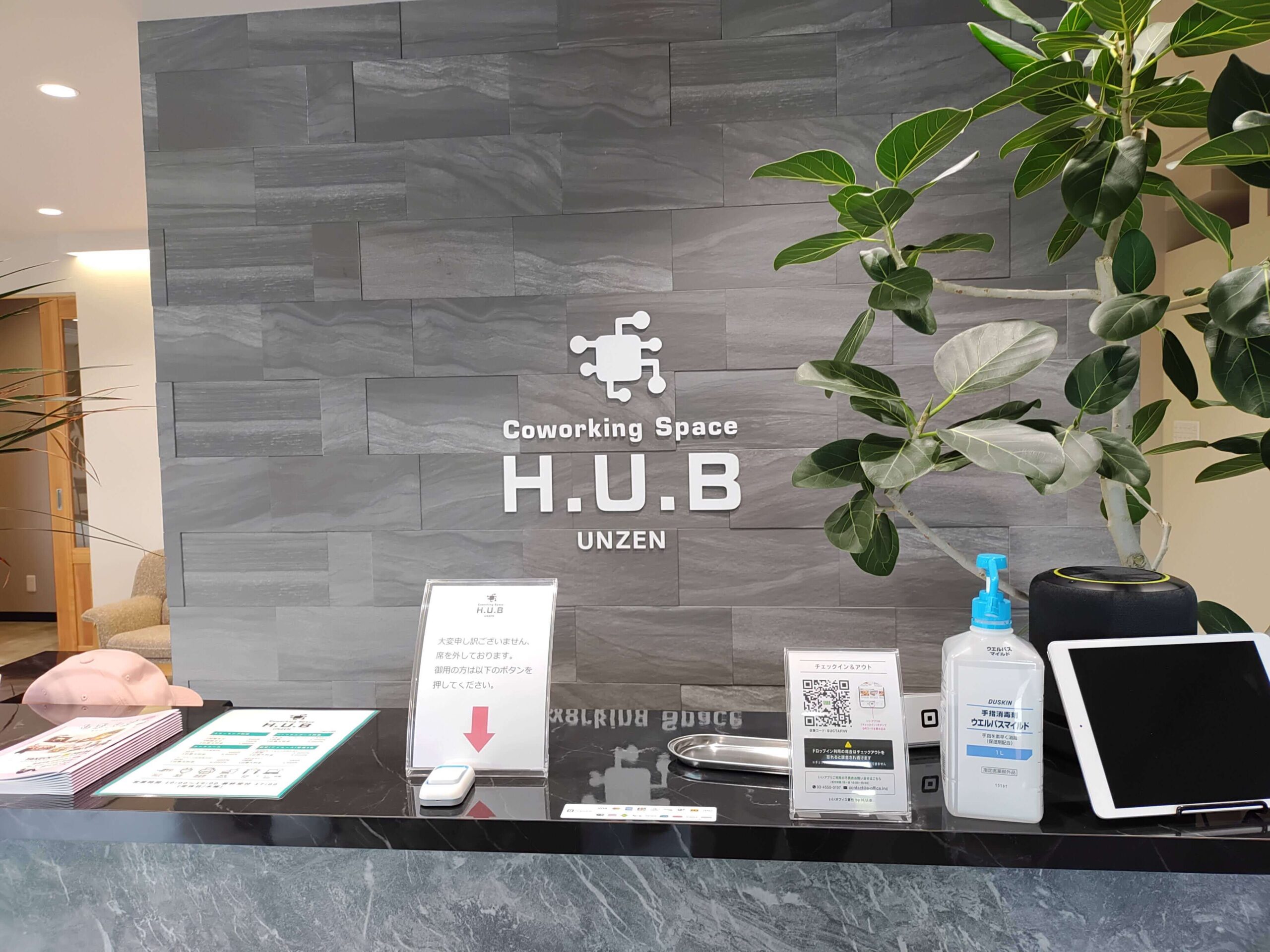 I heard that H.U.B Unzen here is managed by Mr. and Mrs. Tsujino through RE whose goal is to revitalize the area. RE also operates a co-working space called H.U.B Shimabara. His wife, Erika, showed me around this time.
A little different from your usual co-working space
This is how it looks like from the inside: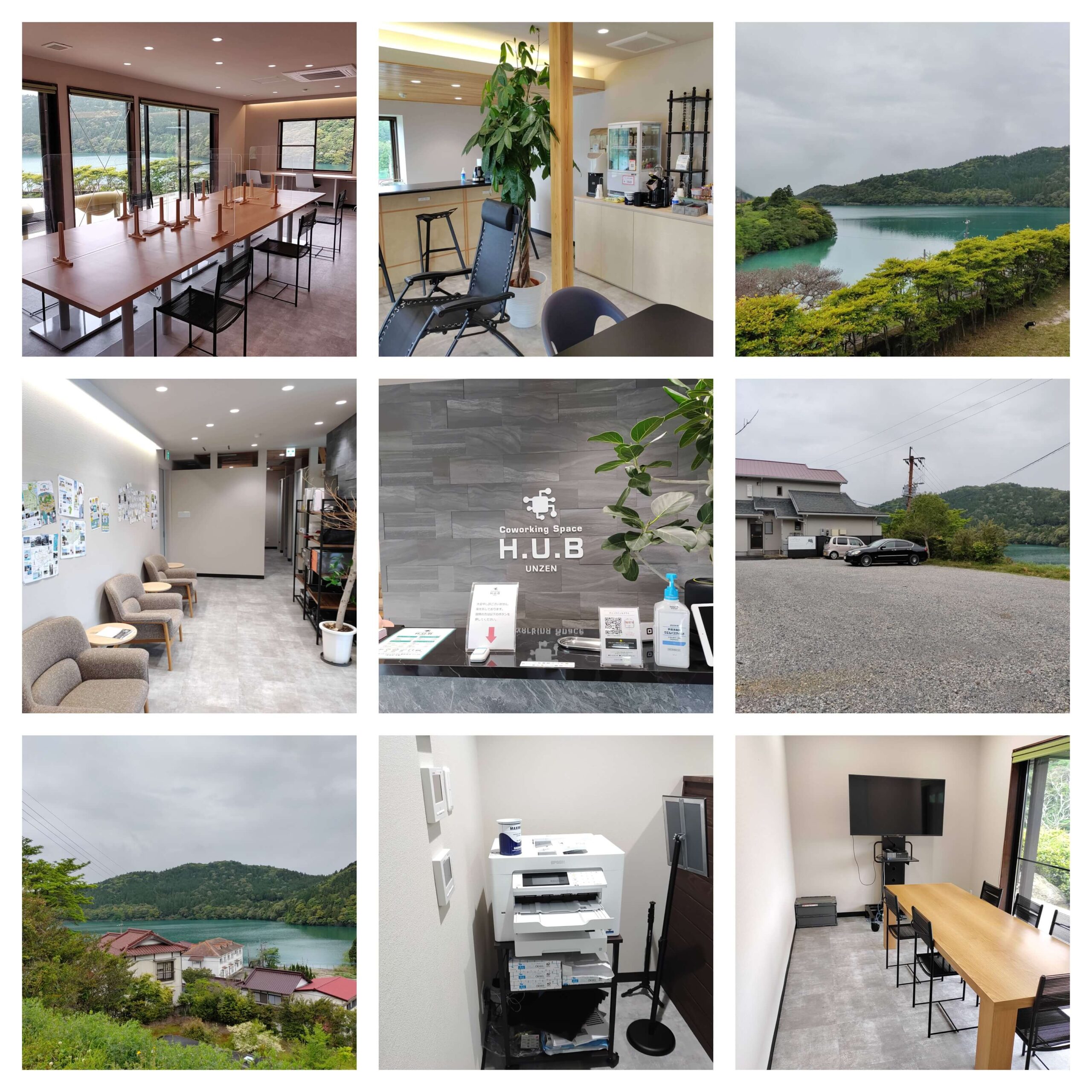 The first thing that sets it apart from the usual co-working space is the surrounding scenery. To the west lies an artificial lake called Oshidori no Ike. Another cool place. Unzen has long been famous as a summer resort, and even in summer the temperature is said to be as low as 5 degrees.
And accommodations
Accommodations are located on the second floor of the co-working space. Up to 10 people can stay in 3 rooms at the same time. There is a meeting room on the first floor that can accommodate about six people, but there is also a room on the second floor that can accommodate a larger meeting room. Each room where you can stay is equipped with a shower and toilet, and there is a bath only in the large room at the back.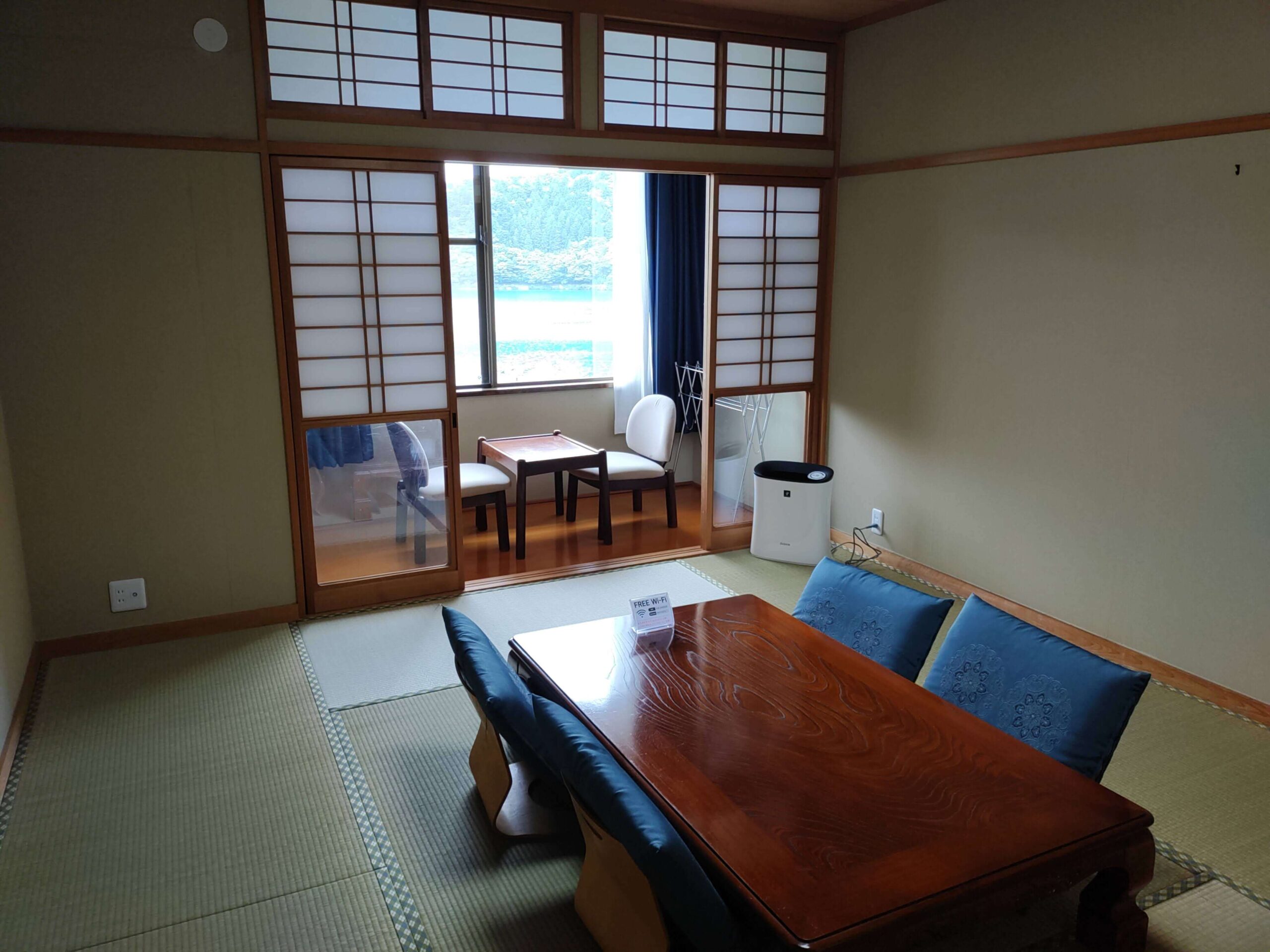 As for food, he says there's no kitchen where he can cook, so he needs to get something or eat out.
Fee structure
Here's how much it costs to use. Drop-in plans cost 2000 yen for a day and 500 yen for an hour. Monthly membership is 20,000 yen for companies. The co-working space is available to use from 10:00 to 19:00.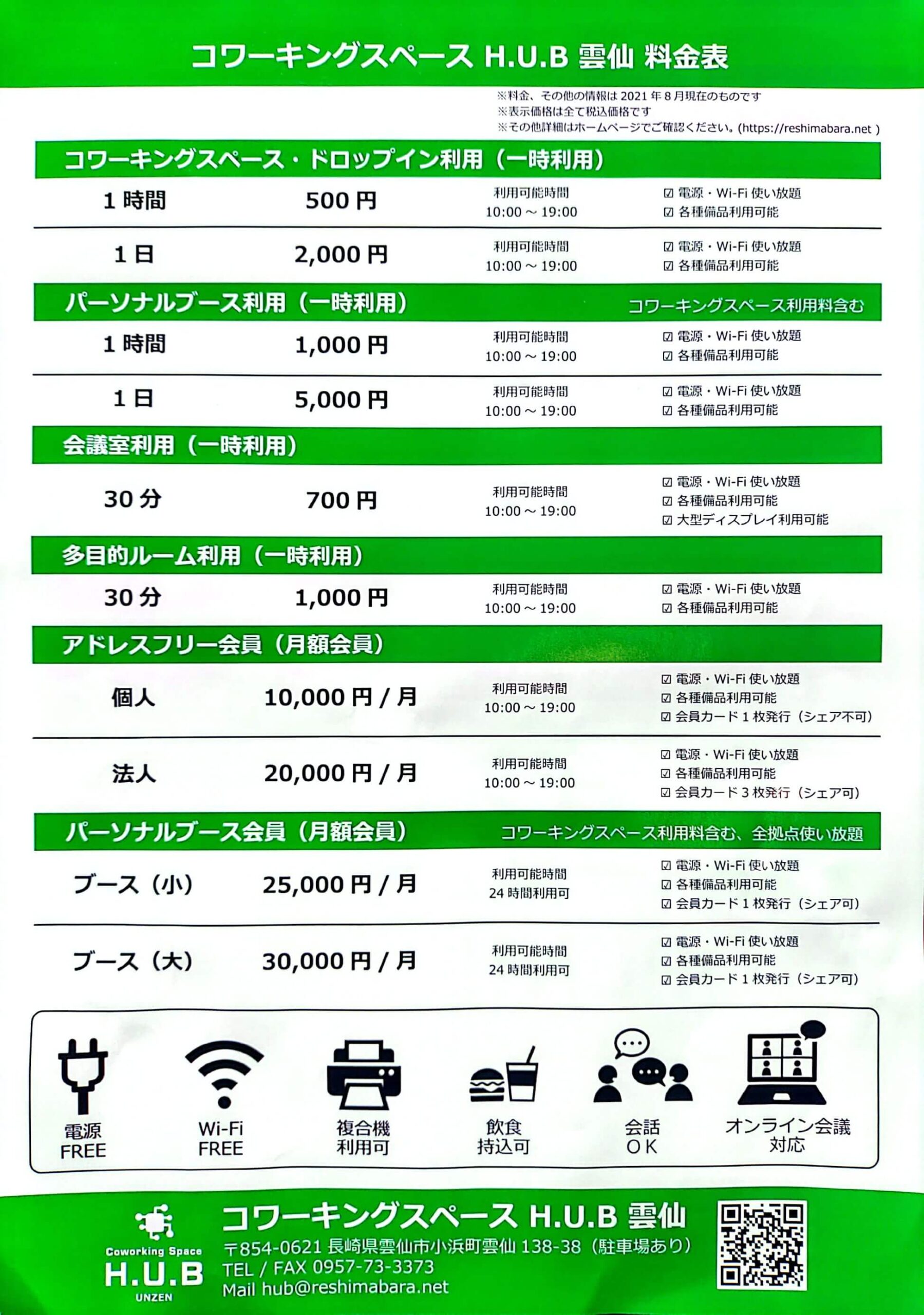 There are also accommodation plans, but you'll need to check with the person in charge directly. Depending on your needs, they might be able to create a customized plan for you.
Wrapping it up
The cool and quiet place where you can stay is very attractive.
Previous team training camps were mostly in urban areas, so getting from lodging to work space took time. This way I can start working right away. In a city, I think you can have a lot of energy and have an impact on your work, but on the other hand, in a quiet place with a lot of nature, I think you can come up with different ideas.
The rest is about each work style, and whether it fits.
With our low-activity, fast-paced work style, a week in Unzen might be a bit too long. For two nights at most, the plan might be to have a meeting in the morning on the first day, do some outdoor activities in the afternoon, work hard on the second day, and then soak in a hot spring after work.
Be sure to follow the H.U.B Unzen on Twitter too.
※ The post above was translated from it's original Japanese using AI and machine learning translation. What do you think?