Spring 2022 Nagano Tech Meetup
Hi folks! I hope you're in the best of health and happiness.
This is a post describing my experience joining the Nagano Tech Meetup in May 2022.
First Nagano Tech Meetup
The first Nagano Tech Meetup kicked-off at 4 PM ,14th May 2022. It was organized by Apisit and Shane Reustle (who is also organizes the Tokyo Tech Meetup).
Around 20 over people were present. Most of them came from the Tokyo area, but a few are living in Karuizawa or the nearby towns. Most of them are just in the area for the day, but there were some of us who stayed overnight in the various hotels in Karuizawa.
The Venue (The Circle Karuizawa)
We had the meetup at The Circle Karuizawa co-working space. Shane has been using the co-working space for work, and they have been kind enough to allow us to use the venue for the meetup. I hope that all of us did buy some drinks as a sign of thanks.
This is how it looks like: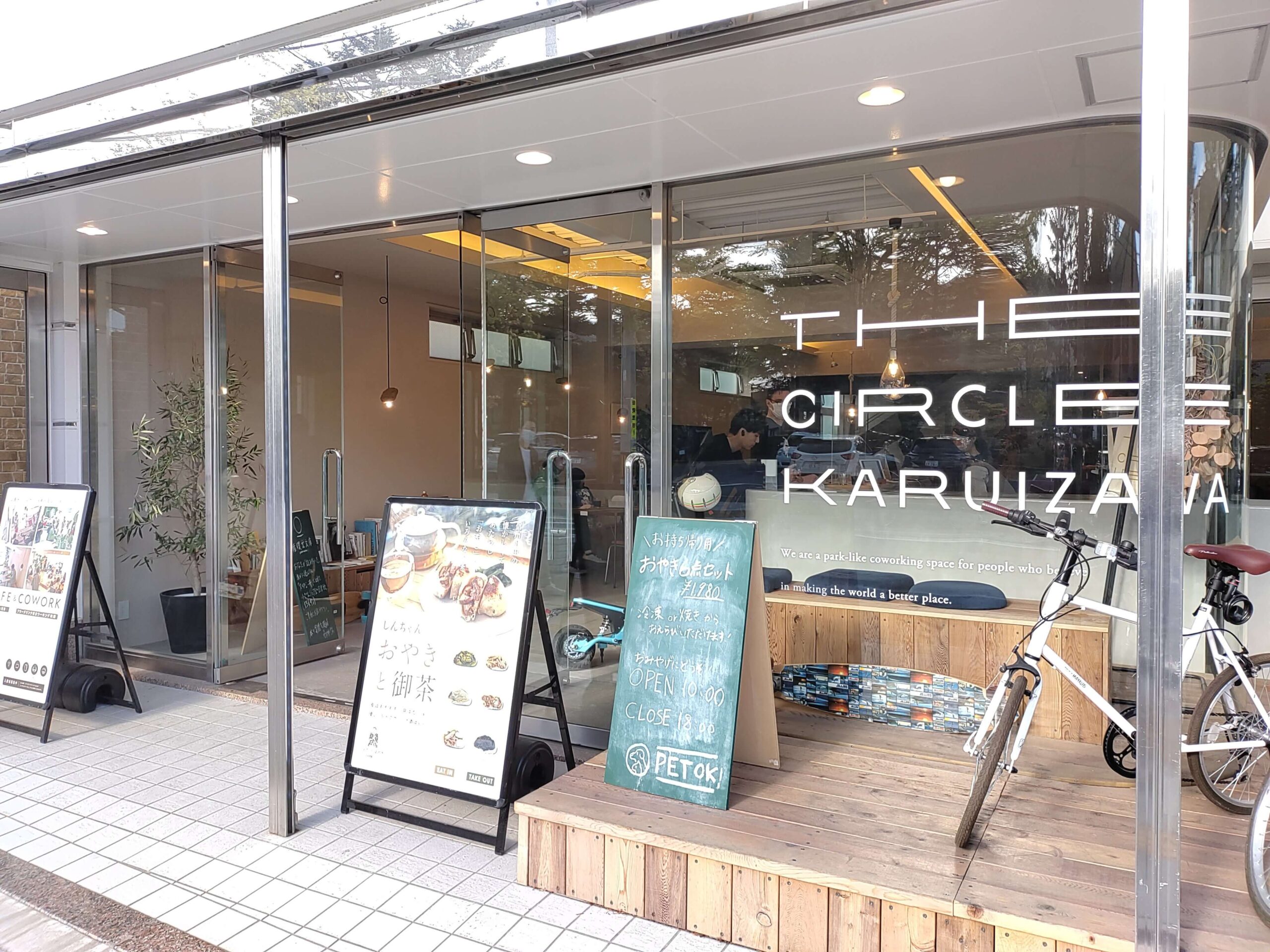 They also have a parking space next to the space: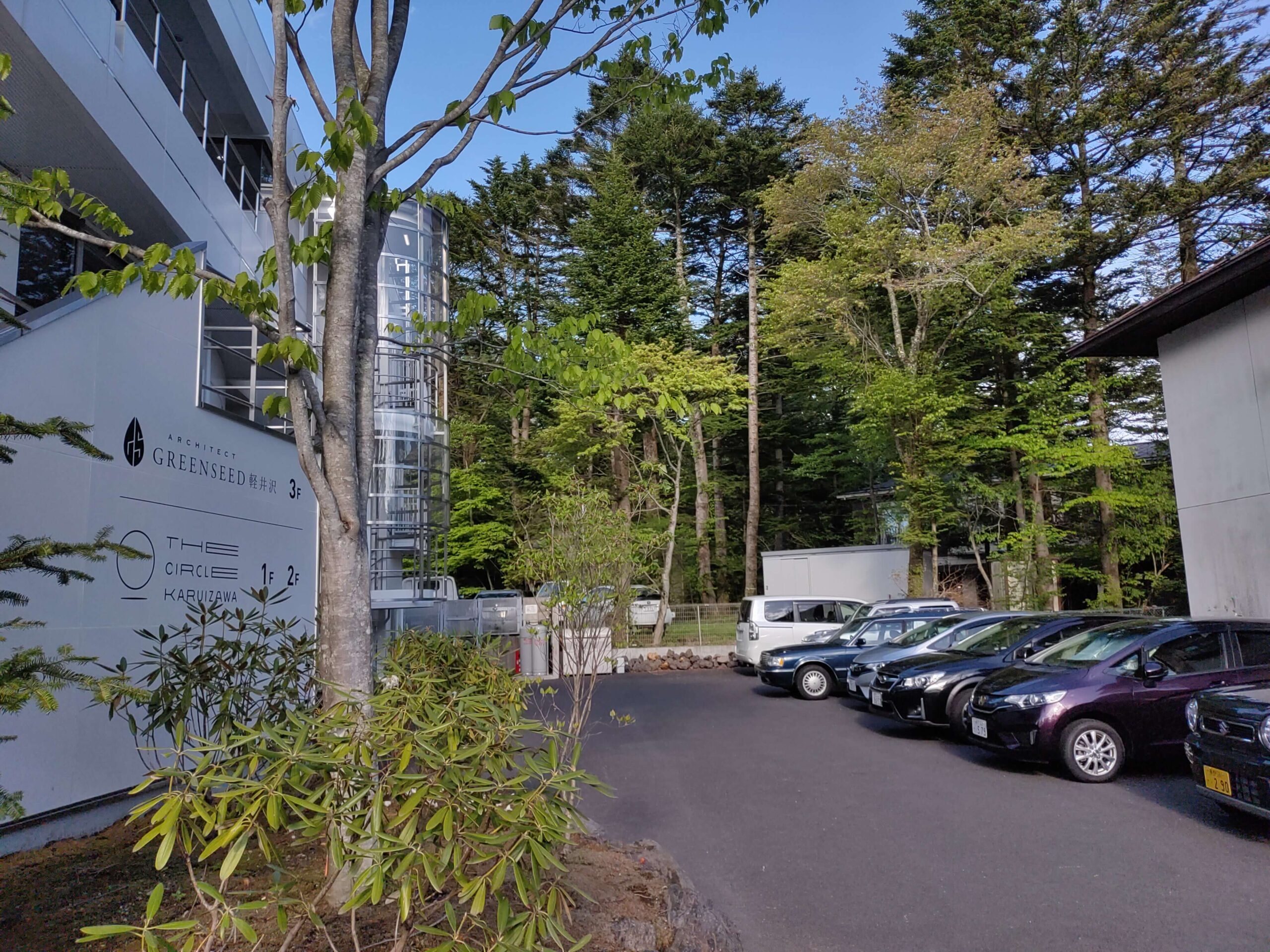 And this is how the pricing looks like: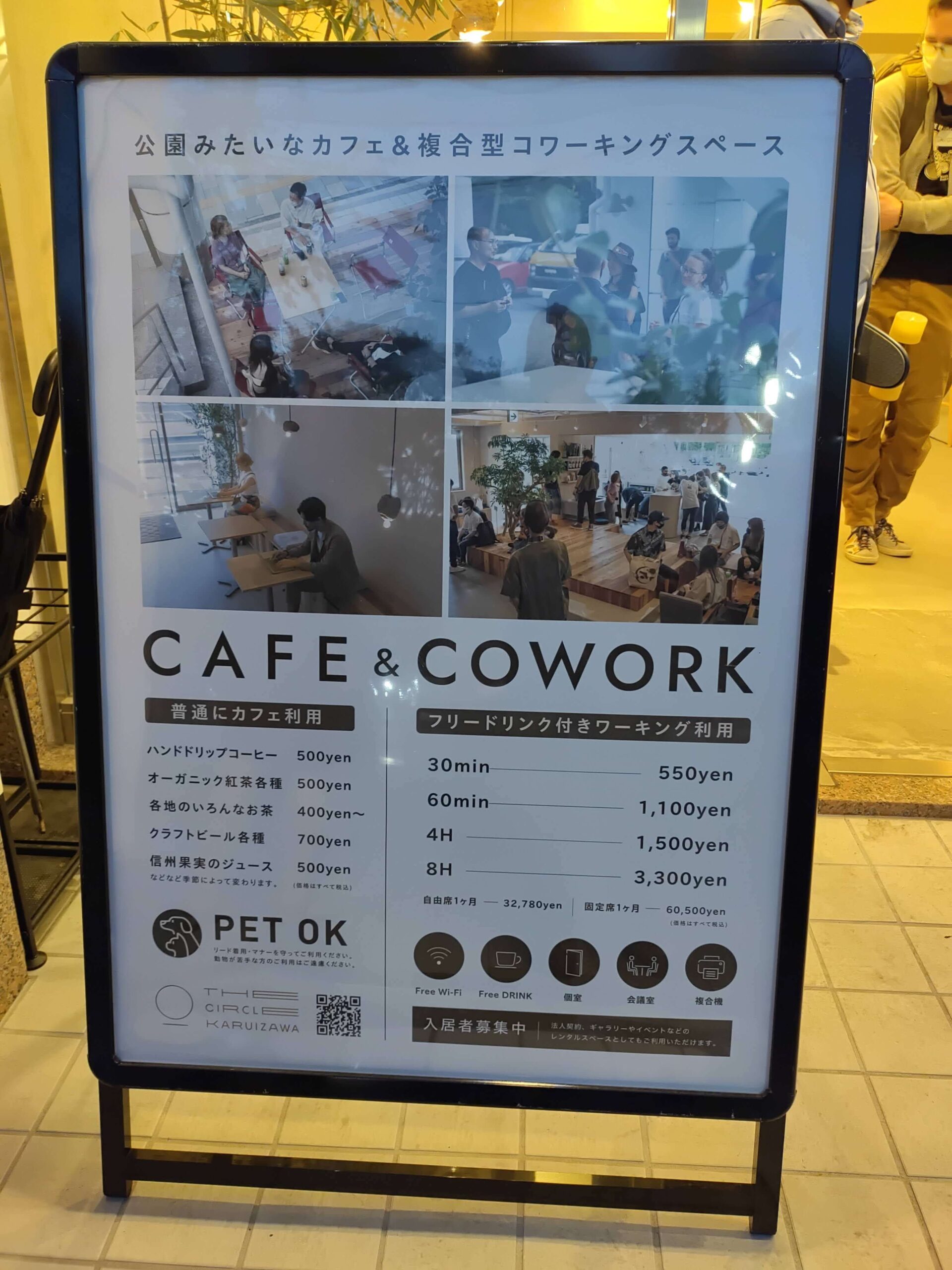 Smaller but packs a punch
That is Shane and Apisit standing on "stage" giving opening remarks for the meetup. Usually during these meetups, they will have talks or pitches lined up but according to Shane, because this is the first time, there are no scheduled talks.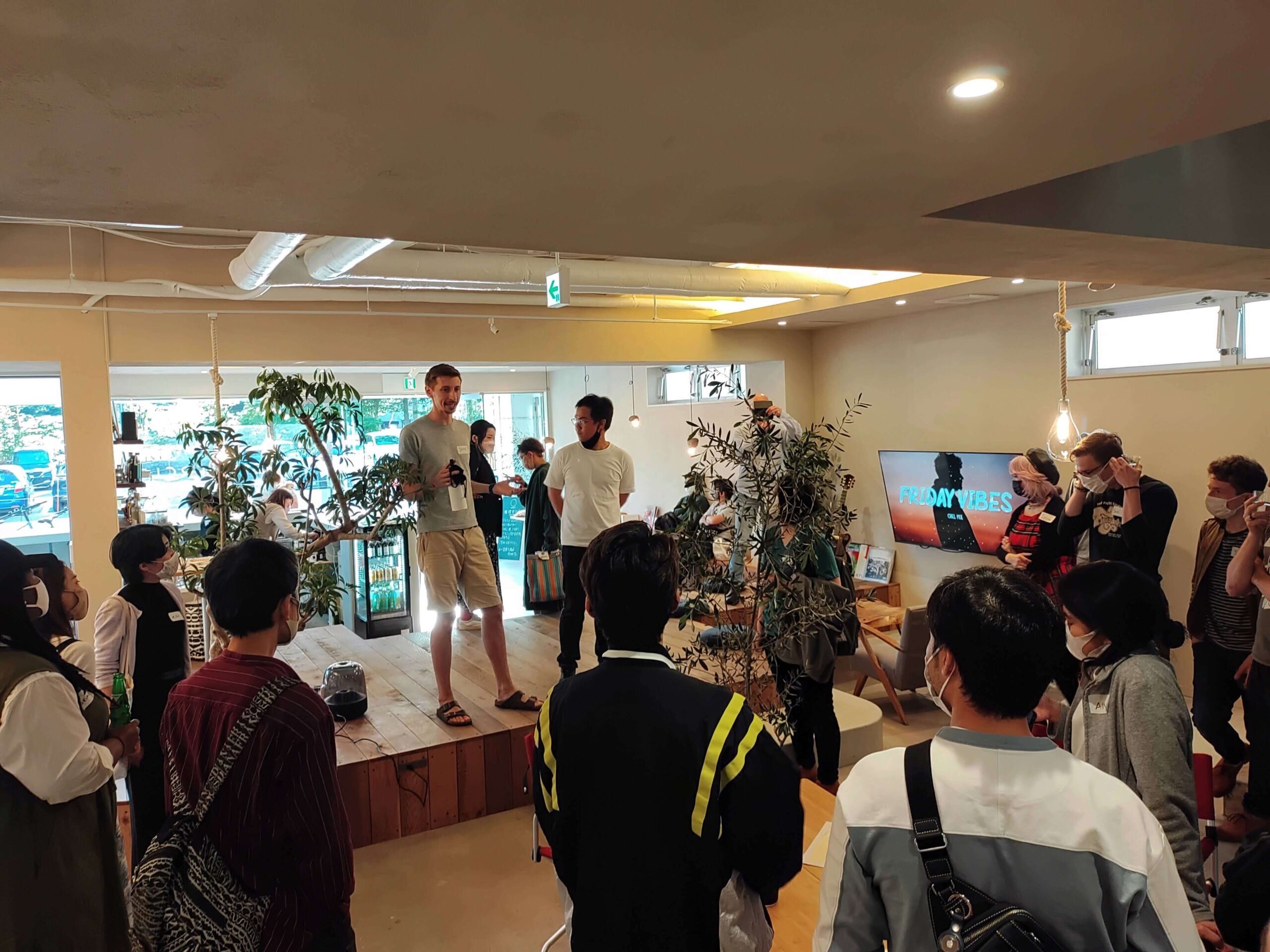 I have joined the Tokyo Tech Meetup in the past, and to be frank I enjoy this Nagano Tech Meetup better. The Tokyo Tech Meetup can go up to hundreds of people at one time, and I find that leaves little time for us to have a meaningful conversation or to hear stories and to get to know the people around us better. At the end of the Tokyo Tech Meetups, I could not summarize the things that I have learned or who I had discussions with. It was just too many and too much.
This time the event was much smaller and were manageable for me. Most of us stood in a circle of threes or fours and had conversations while standing and drinking.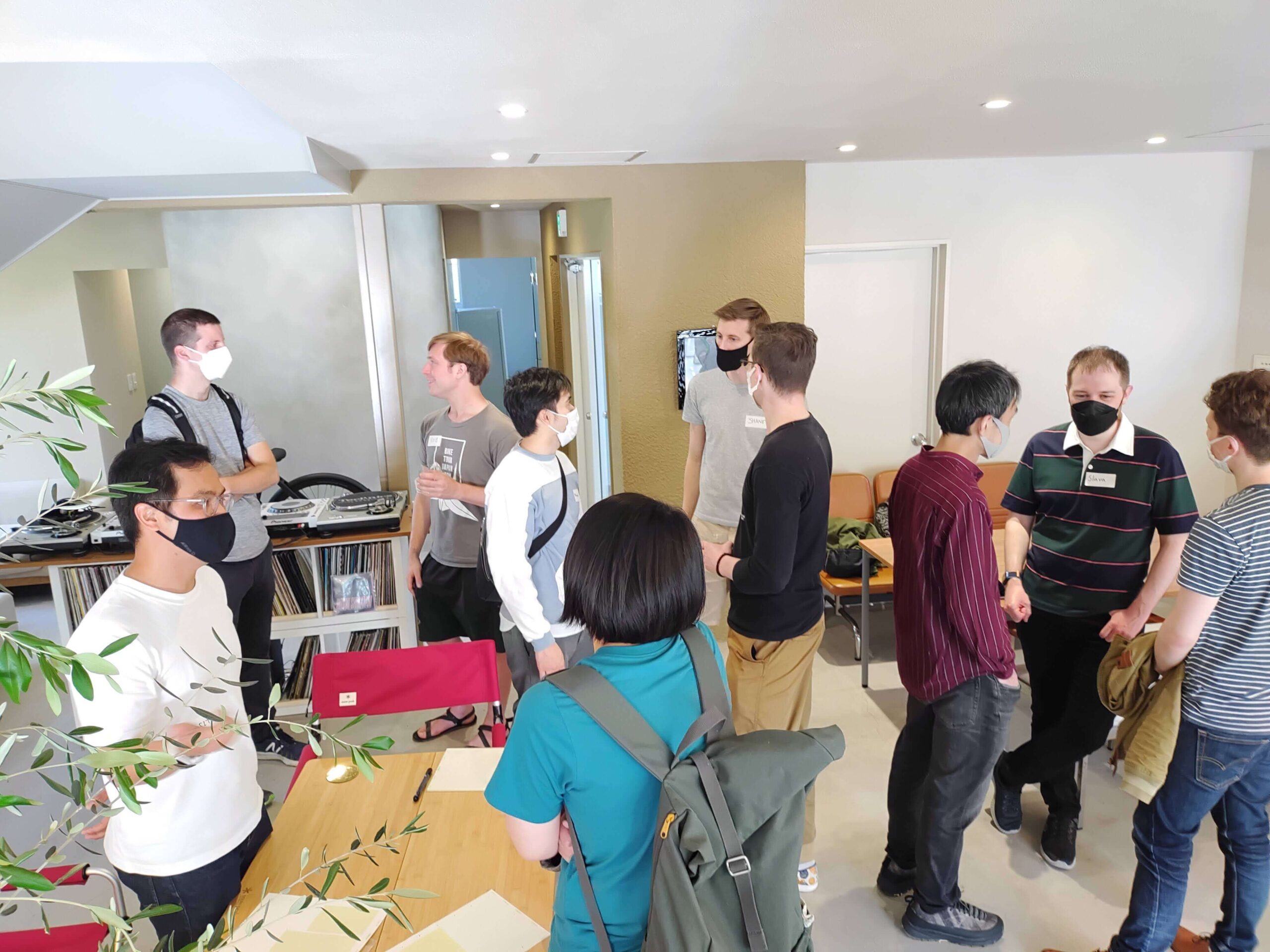 All of the people attending are in someway or another working on something tech or on the internet. There were some of us that are working on a product, or some of us that are producing contents. Most of the folks at the meetup is working remotely.
Some of the interesting discussions that I had:
One person was planning to monetize contents on YouTube using NFTs and we discussed about the value of NFTs and what is "value".
Another person was asking my opinion on how to structure a new business that he has as a technical founder with another person from the other side of the world
I also learned that some cities in Japan are planning to sell NFTs of their artifacts and items that they have in municipal museums in a bid to raise money to maintain those museums.
Unlike commonly done in other networking events that I go to in Japan, not many of the people present had business cards. I was passing around mine, but maybe only received two cards in return.
Dinner at つるとんたん UDON NOODLE Brasserie
At around 7 PM The Circle closed and we started moving by foot to a nearby restaurant つるとんとんつるとんたん UDON NOODLE Brasserie for dinner. It seems it was challenging for the organizers to find a restaurant that can fit all of us.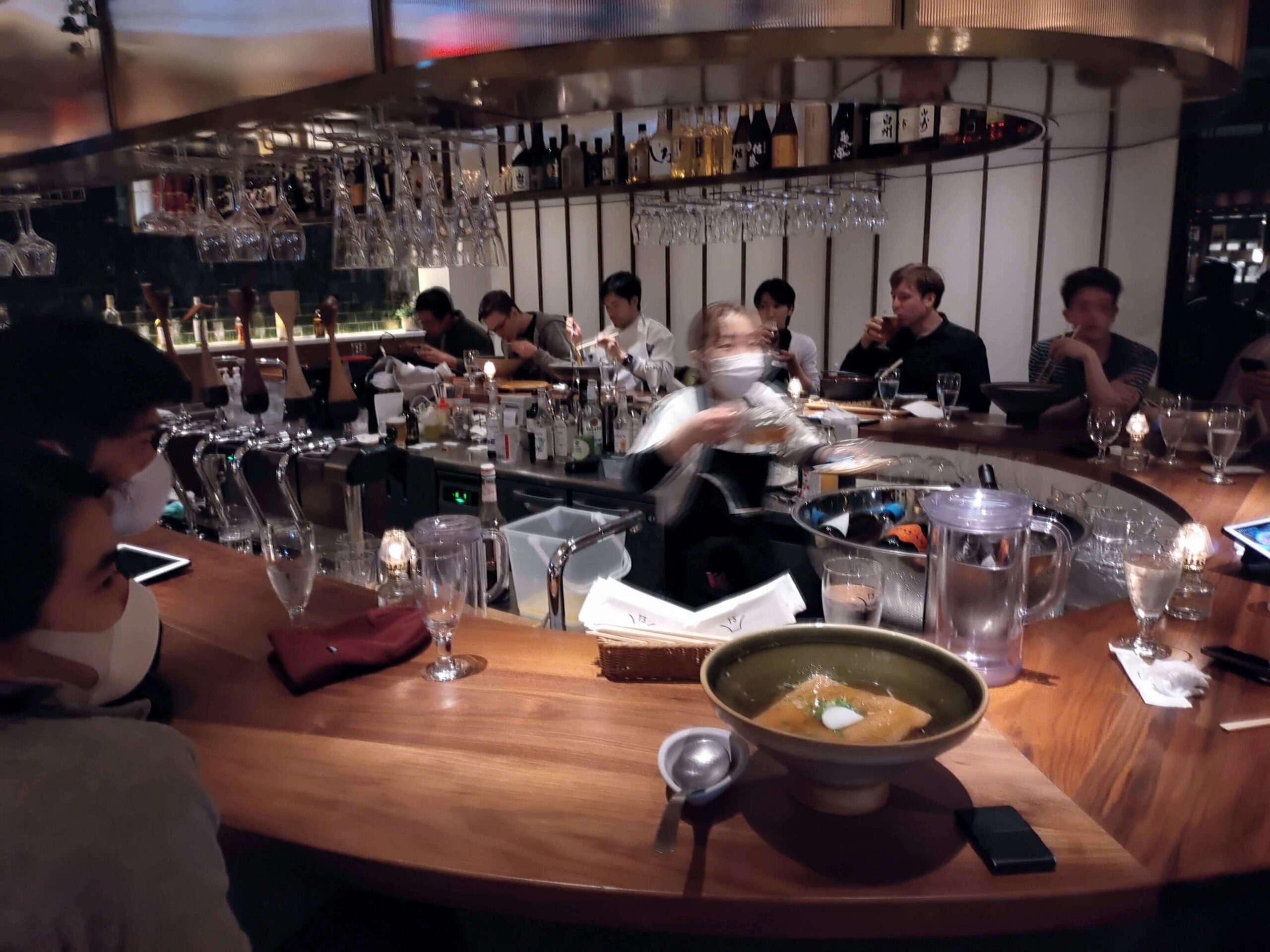 I sat next to a couple who lives in a nearby town and learned that the husband was previously doing sales, but now has moved to a front end programming role and currently working remotely. The wife on the other hand did psychology in school but currently attending classes online to learn about programming and aims to join the tech industry.
It us very common to see people from different background and history joining the tech industry as programmers, testers, QA and even customer support. Like any other industry, moving up the ladder might be difficult and will take time to gain experience, but I believe it is one of the most open industries that welcomes people regardless of background or history. Once you're in, you put the time then you'll basically be heading up.
The technology evolves very fast though, and it will be difficult to apply new ideas or concepts if the basics of the building blocks of what we work on is not understood. I can still relate what I had learned in school over 20 years ago to the so-called "new" technologies that we see now days.
The group around me was also discussed ideas what makes a good education, and the excitement of building things. That took a good part of the time we were in the restaurant. It was a difficult discussion, but a very simulating one.
Drinks afterwards
After dinner most of us started to head home. Some drove, while some took the train back to Tokyo. Shane and Apisit brought us to a bar Au Depart Un fers which was still open that was just next to the Karuizawa station for a few drinks.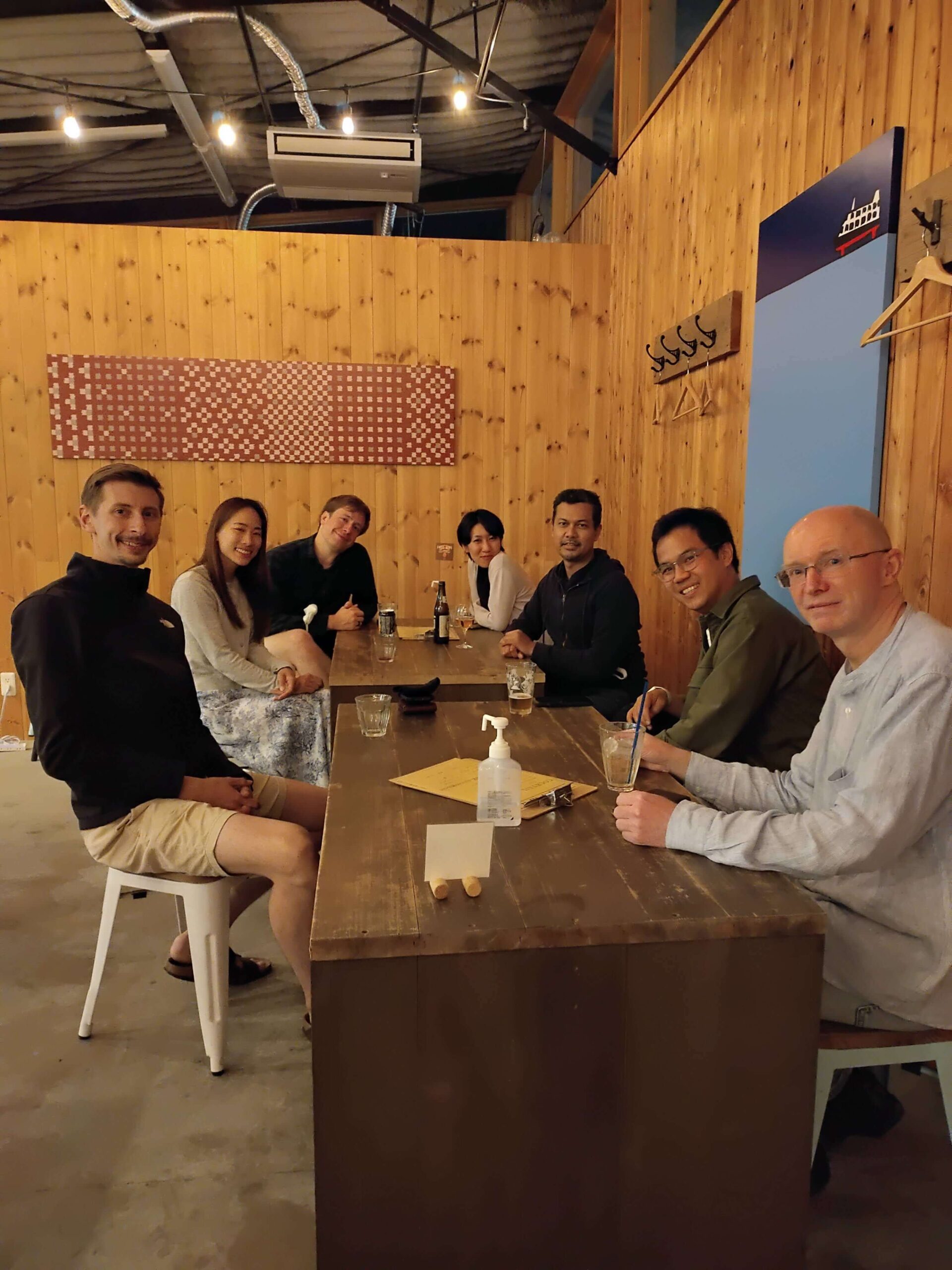 We had interesting insights from people who have been living outside of the Tokyo area, and recommendations and tips from Shane on how living in Karuizawa as compared to Tokyo is. It seems Shane is on a personal mission to pull people out of Tokyo to Karuizawa to enjoy the environment and maybe even make them stay permanently.
These discussions are the more interesting because there is a natural focus on being a foreigner and how to navigate your life outside of the Tokyo area. I also got to know that Karuizawa has a decent badminton community. They play a few times a week and have four badminton courts with over 30 playing members.
I headed back to my hotel at around 10 PM and it was cold at around 7℃ that night. Karuizawa was dark too at night. Due to a law that forbids many types of business to operate beyond 11 PM, many shops, even the convenience stores were closed.
Optional: Hiking the 2nd day
On the second day, the five of us, myself, Shane, Miho, Rob and Hana did a hike up to Mt. Hanareyama, aiming for the top.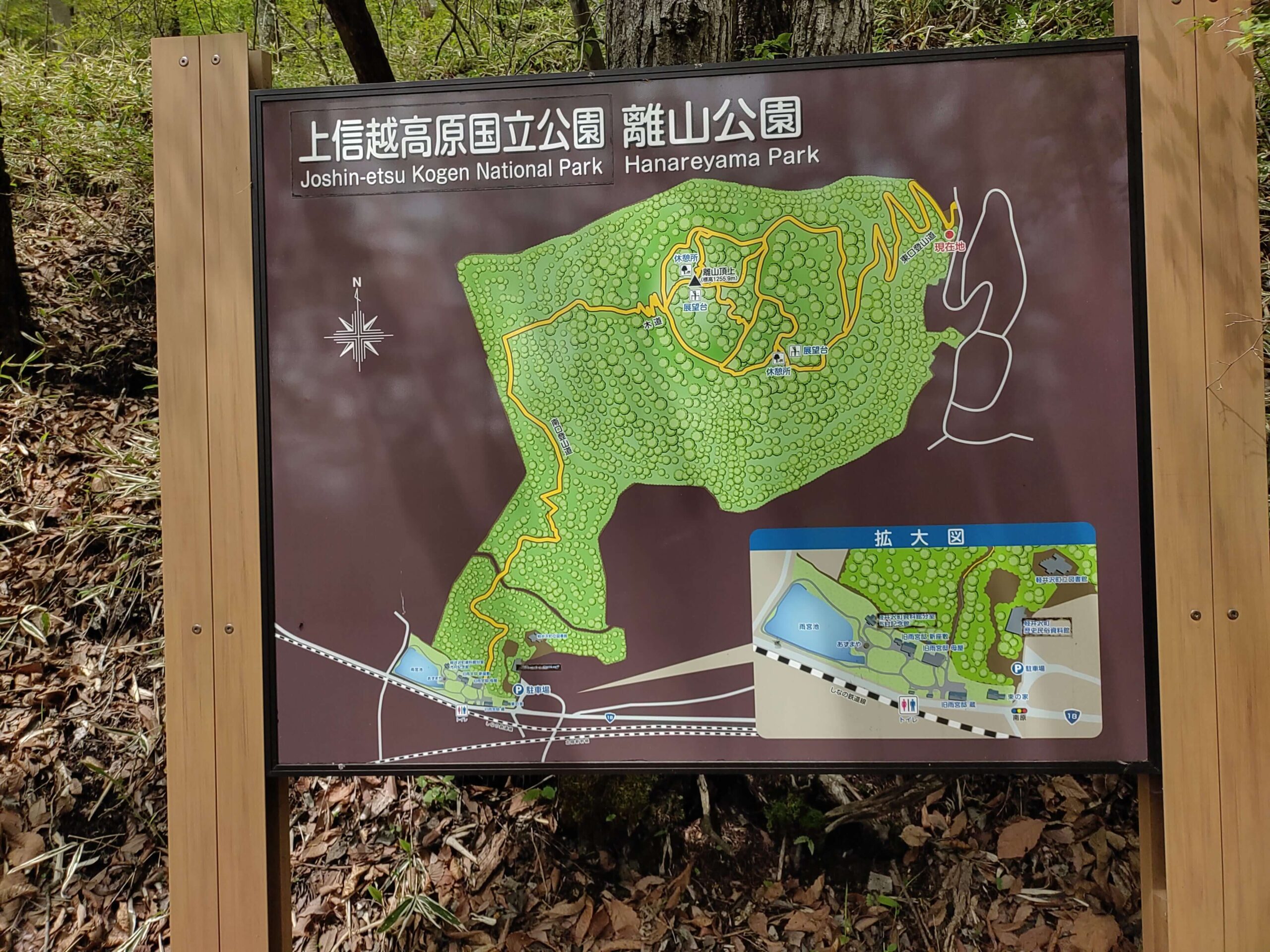 We reaching the top at 1255.9 meters, after hiking for around an hour.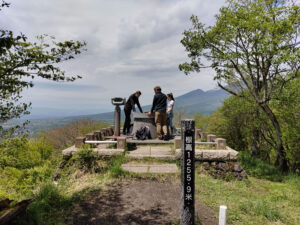 Mt. Asamayama as seen from the top: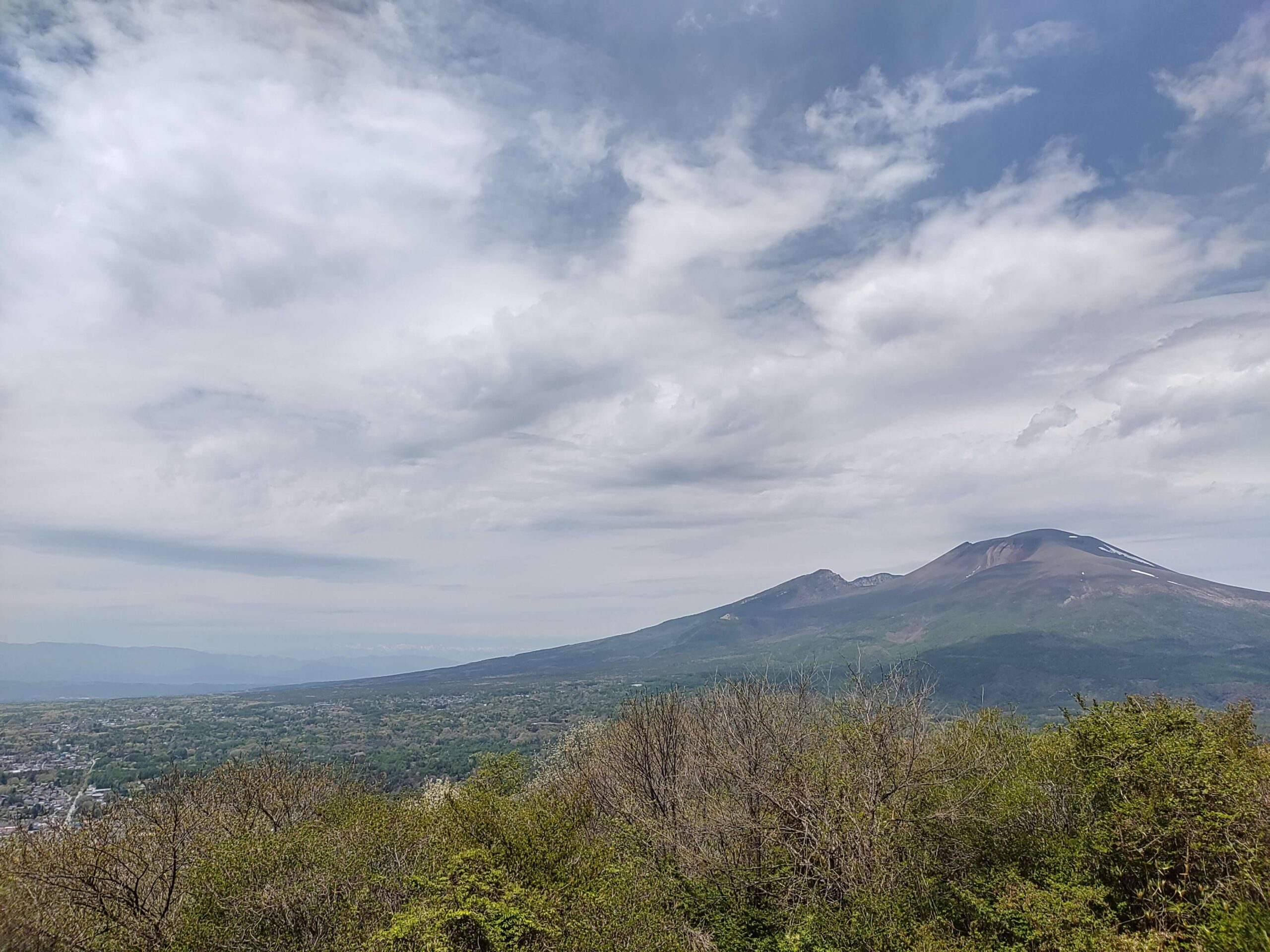 And a selfie to celebrate the occasion. That branch was brought up from the bottom of the mountain as an offering to Mt. Hanareyama (if I understood the conversation correctly)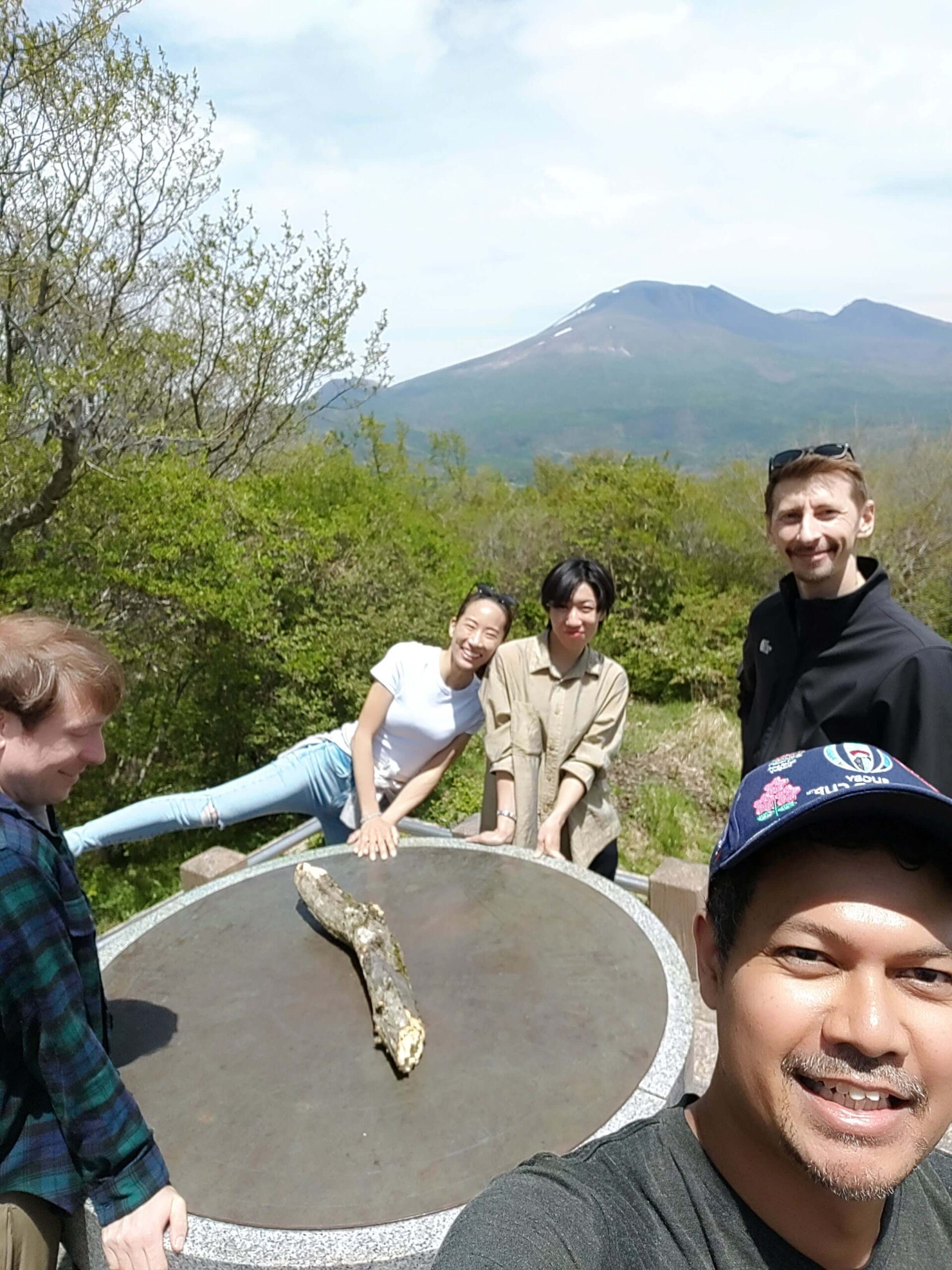 In conclusion
It was a refreshing and fun meetup. I had much more time and opportunity to listen and discuss ideas, while getting to know the people behind them better. We also had the chance to enjoy the nature and cool breeze of Karuizawa.
Perhaps next time we can have talks by invited guest speakers about the tech industry focused on non-Tokyo or big city topics. That would be fitting for the Nagano Tech Meetup I think.
Will be interested to join again!